Friday, July 31st, 2009
I just returned from a lovely week teaching at the International Quilt Festival in Long Beach, CA.  This was my first trip to this Festival and I was very pleased with every aspect.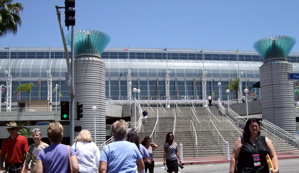 The Convention facility was spacious and the weather was gorgeous every day. I could not have asked for better classroom space.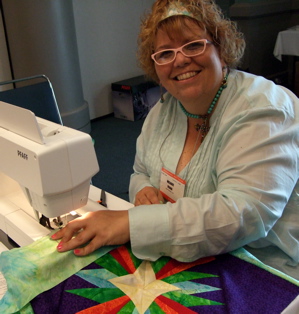 The students were happy and successful!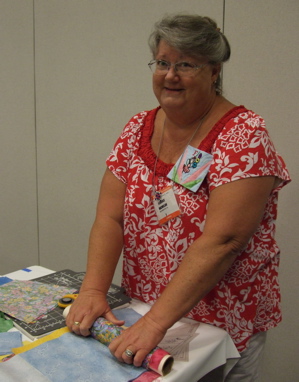 Even had the opportunity to meet some members of the Carol Doak Yahoo Group.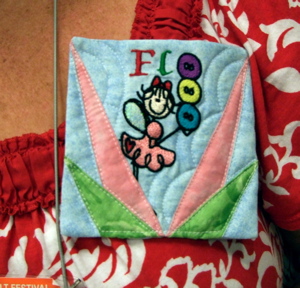 I knew Flo was a member because she was wearing her Carol Doak Yahoo Group Name badge….Is that embroidery cute or what?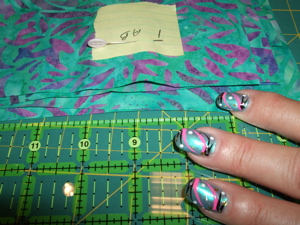 I often see students wearing clothing that matches their fabric, but this was a first! Judy Wallace had nails that matched her fabric!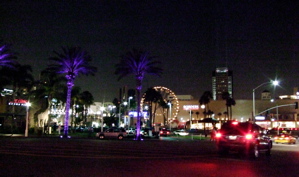 The Convention center and hotel were right in the middle of a wonderful area of Long Beach offering great restaurants etc.  Where else could you see purple trees?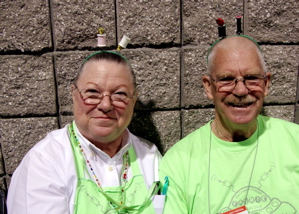 Perhaps the aliens I saw walking around the convention floor had something to do with it.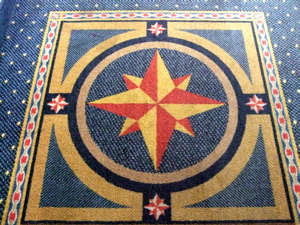 They really seemed to go all out for the quilters. Even this carpet was an inspiration every day.
The vendors were super, the quilts lovely and the classes fun. What more could a girl ask for?
All the best,
Carol