Newsletter
Click here to read the newsletter archives.
Sew A Star Block With Carol Doak Video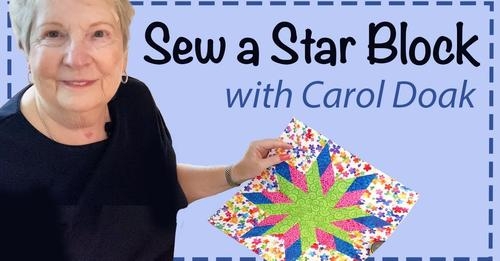 Click here to watch the video!
I am so pleased that a new video has been uploaded to YouTube that takes you through the entire process of making the star blocks from my newest book, 60 Fabulous Paper-Pieced Stars. It is presented in a very simple and friendly way. It is like you stopping by my house and I show you step-by-step how to make a section of the block, how to join the sections easily and accurately and how to complete the final seam with accuracy.
I share with you how to position your fabrics accurately and how to assembly-line sew the units. I guarantee you will learn in just 30 minutes all you need to know to create these spectacular star blocks.
More videos are planned in the coming weeks.
These are the first comments left about the video.
Thank you so much for the tutorial. I learned so much. Placing the pieces face up for alignment is genius. I didn't understand the basting until I saw how you did it. Very helpful.
This was very, very helpful! Thank you so much!
Excellent tutorial!!
And the Carol Doak Bonus Block of the Month Group has reached 10,000 Members!!! Feel free to click on the link below to join in the fun and be inspired by Star blocks made by its members from around the world. It is all free.This block is one of four Christmas Stars I recently uploaded for our group. It is called, Santa Claus is Coming to Town!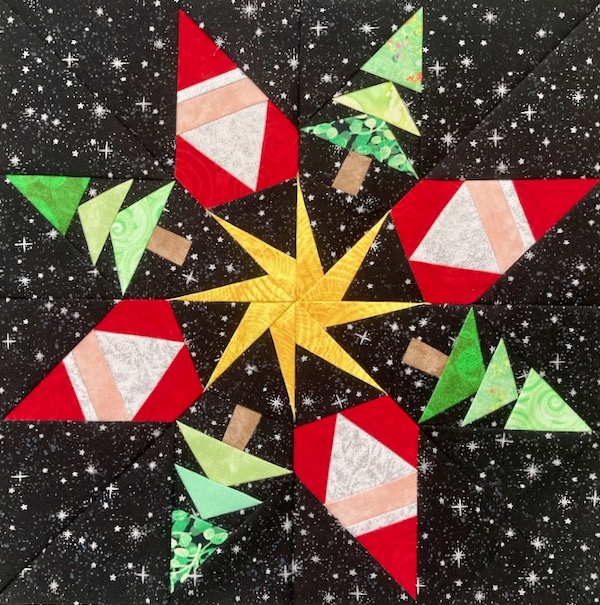 Carol Doak Bonus Block of the Month
https://www.facebook.com/groups/787134576121442/
Until next time,
Happy Paper Piecing,
Carol