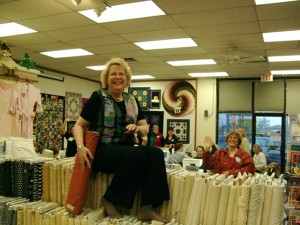 I was honored to read that I have been nominated by the 2013 Golden Quilter Awards as BEST QUILT DESIGNER. What fun! There are several wonderful quilters in this first category and I consider myself fortunate to be in their company. If you would like to cast your vote, you can do so here:
http://sewcalgal.blogspot.com/2013/02/2013-golden-quilter-awards-voting.html
Voting ends February 28th. Thank you in advance for your consideration.
All the best,
Carol