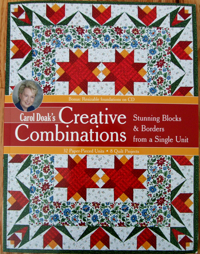 Yeah!!! I just received word that my newest book is on it`s way and I am so excited. I should be able to begin shipping it on Valentine's Day out to those who have pre-ordered. Since this has been my passion for the past couple of years, it is very fitting that it arrives around Valentine's Day.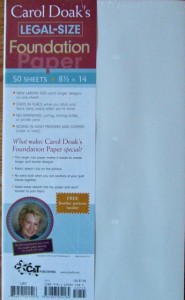 Let me take you down the creative journey that inspired this book. You see, for several years quilters had been asking for legal size foundation paper so they could print longer blocks. When C & T Publishing agreed to work with me to make legal size foundation paper available, they suggested that I design a free 3″ x 12″ long border block to include with the package of paper. I agreed and the block was designed.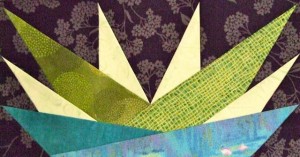 But then I thought, I could create 6″ x 12″ block designs. So I started playing with some new designs in that size.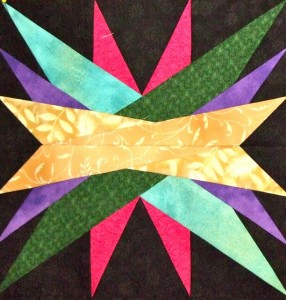 When I printed out the first design, I thought, gee, I could place them together along the long side and make 12″ blocks in two halves too! The result was a 12″ block made in two halves looking very different from traditional block designs.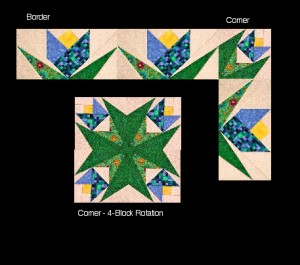 But then I thought I should design some blocks to round the corners of the border blocks. But then why not use those blocks as 4-block rotation blocks.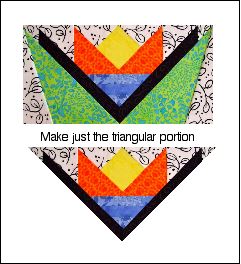 I soon saw the possibility that some blocks offered to just make the triangular portion of the rectangle and place them in a four-block rotation to create new block designs.

And then of course this book needs to come with the Foundation Factory program that will let you print the blocks in any size you like. But that program also lets you flip blocks and distort blocks….oh my, I could see the possibilities were going to be endless!!!!!!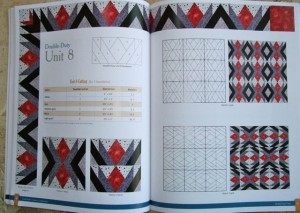 I love the way each foundation is presented as a border with the pieced corner suggestion, a corner square, the block positioned two ways for a quilt in a colored version and just the line drawings so you can see other options pop up in your brain.
Want to see some of the quilts in the book??? The styles and colors are so varied and they are just the tip of the ice berg with this book.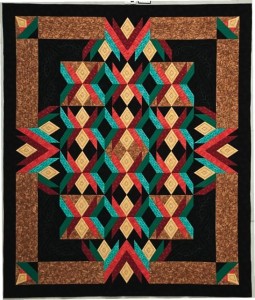 I love how this Magic Carpet Ride Quilts takes on the flavor of a Southwestern design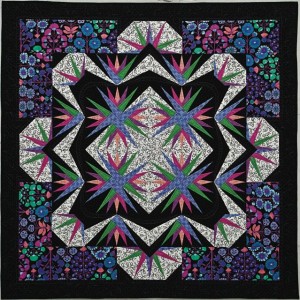 Morning Rays…This one was for me! Love the colors and the sharp points.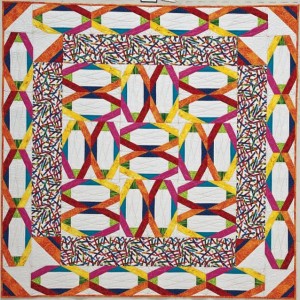 This one called, It's Amazing was made for my perfect granddaughter. She walked in the room and saw it on the wall and Looooovvvved it! It was so easy and fun to create.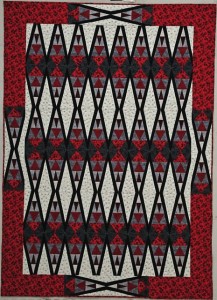 This one is so dramatic. It's name is Arrowhead and it is the perfect scrap quilt or quilt for that tall guy in your life.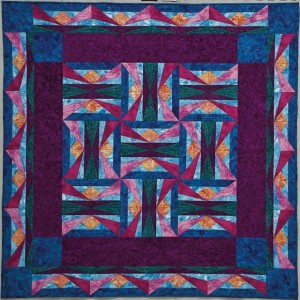 This quilt called Sunset has a wonderful contemporary look and was so easy to make.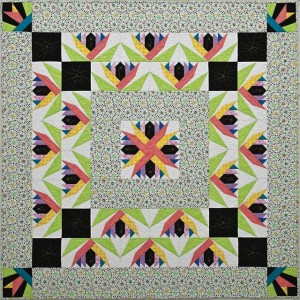 This quilt called Garden Star is a modern twist on the look of 30's fabric quilts.
There is so much more in the book, but I hope this sneak peak has given you an idea of what you can expect to see in Carol Doak's Creative Combinations. You can order it now in the web store  and it will ship on Valentine's Day.
BTW, I would love to see the quilts you make from this book and perhaps I can have a fun "Show and Tell" in the future.
All the best,
Carol