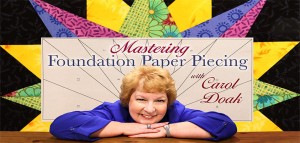 About two years ago, I made the decision to cut back on my teaching travel schedule to spend more time with my family. I don't regret my decision because it also gave me more time to design and write another book. However, the requests for me to teach continued and I really missed playing with my students. When the folks at Craftsy approached me about developing an online course about Foundation Paper Piecing, it was the perfect answer! I could develop a comprehensive course, interact with students and still share my tried and true foundation paper piecing techniques with quilters worldwide!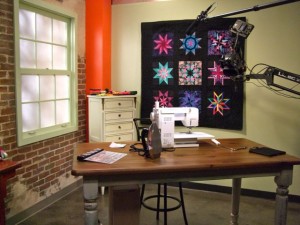 I flew to Denver where I had a wonderful set, producer, camera people and spent several days shooting the 8 segments of the course. What I would like to do in this blog is give you an pretty in depth description of what you will learn through this course. Keep in mind that unlike a live class room, I can show and demonstrate so much more information because I am not interacting with a live classroom waiting for everyone to move forward. You can watch the course at your own pace and move forward at your pace. I begin the course by introducing exactly what foundation paper  piecing is and what blocks are good candidates for this method and what blocks are not.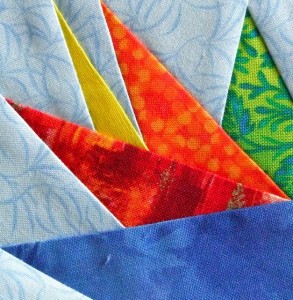 In the next lesson, I describe some of the tools I use for paper piecing and how I choose fabrics and create a cutting list for a block. Keeping things organized is so helpful when paper piecing.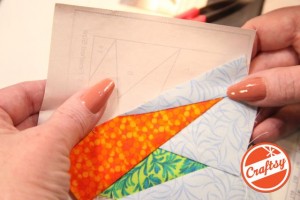 In the next lesson, I take you through the set-up for paper piecing, and walk you through making a block. The camera close-ups are so valuable to see exactly what I am doing. In the third lesson, lots and lots and I mean lots of tips and tricks are shared. Information about calculating yardage for a paper-pieced quilt, how to cut the fabric pieces quickly, how to cut the fabric so it will open to the straight grain, how to calculate how big each fabric piece should be, and how to make and use pieced units. You will use this information over and over again! I also share lots of the foundations that I used in this lesson as bonus patterns.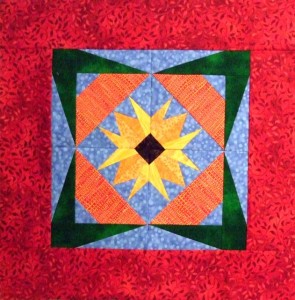 In the next lesson, I chat about modifying a paper-pieced block and we assembly-line paper piece this little Sunflower quilt. Joining units so they match perfectly is covered here.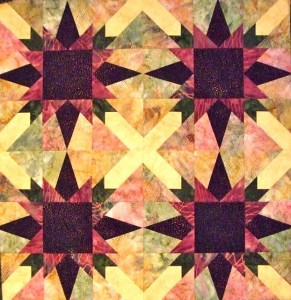 In the next lesson I cover multiple unit paper-pieced quilts as I show how to make a 9-Patch Star Quilt. Lots of tips in this lesson too!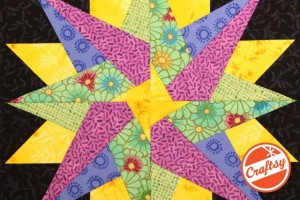 In the next lesson I share a new Mariner's Compass Style block set on point. Tips for using triangular blocks, joining the blocks and a piece across them are covered here.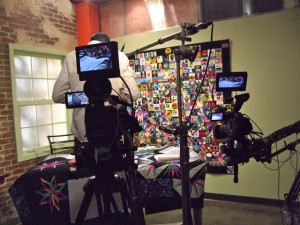 In the last lesson, I chat about designing your own paper-pieced blocks and some of the types of quilts you can make using the techniques learned throughout the course. So that is not everything, but it gives you a flavor of the type of information you will learn throughout the course. I think it is pretty comprehensive.  However there are bonuses like…an ebook of 50 Little Paper-Pieced Blocks, class materials, the ability to watch the lessons at your convenience, to ask me questions, to make video notes to watch again particular sections, to share your projects with other students, receive new designs that I created just for this course and all with a money back option if you are not happy with your purchase.
Now, what could be better? How about a link to sign up and receive 25% off the tuition price? Just click on the image above and that will happen for you.
See you there!
All the best,
Carol
All the best,
Carol