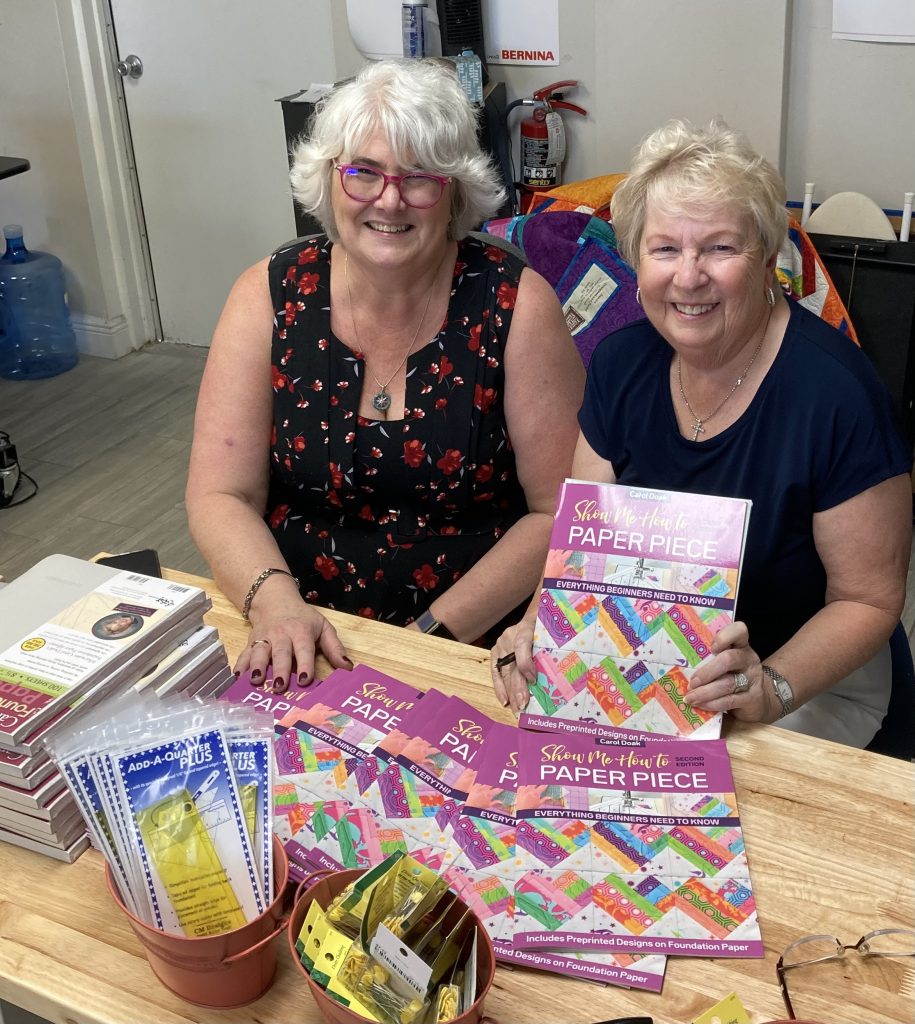 I recently had the opportunity to visit P J's Quit and Longarm Studio in N. Ft. Myers, FL to do a book signing for my newest release, Show Me How to Paper Piece, Second Edition. Judy was such a wonderful hostess and assembled a lovely group of quilters.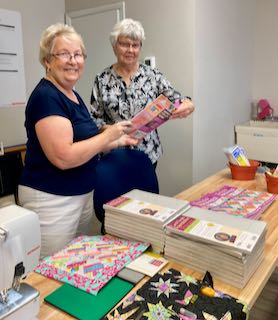 After signing a few copies, I showed those in attendance what they will find in Show Me How to Paper Piece and how to use the foundations in the book to make the cute little heart quilt on the cover.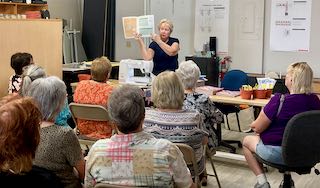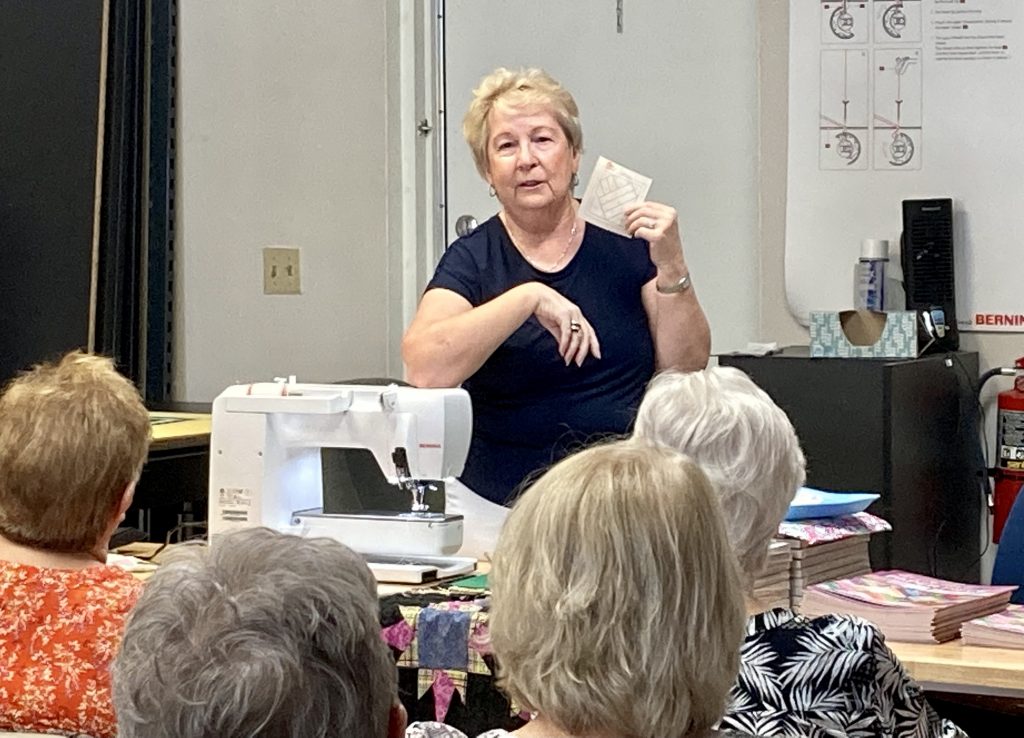 The response to the book was wonderful and I look forward to doing more of these.
All the best,
Carol