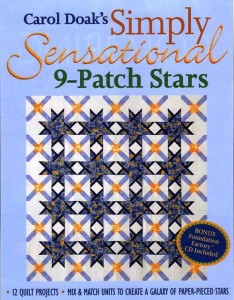 I am often asked the what would be a good book to purchase in order to learn the beginning steps for paper foundation piecing. Although all of my books contain instructions on how to paper piece, Simply Sensational 9-Patch Stars is a super place to start. I have even put together a Starter Kit in my web store that includes this book, a package of foundation paper and the Add-A-Quarter ruler. With these three items, a new paper piecer is on their way.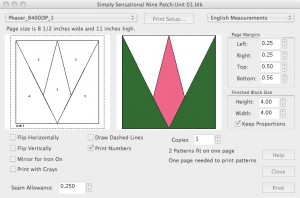 The blocks in the book are comprised of point units, center units and corner units. Mix and matching these units make up the 9-Patch Stars and more. The book comes with the Foundation Factory program, so it is just a matter of selecting the unit you would like to print, the size of the unit and how many and hitting "print" to create your foundations.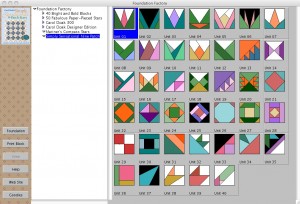 The units themselves are very simple with few pieces so they are quick and easy to create. Even though they are quick and easy to create, the star blocks they create are striking.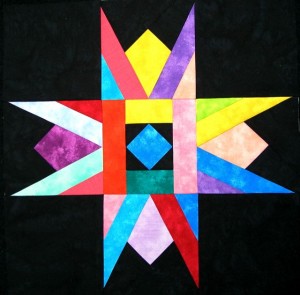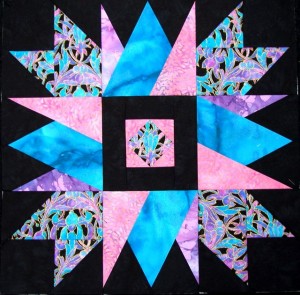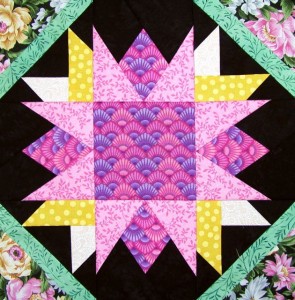 Above are three of the Simply Sensational 9-Patch Stars representing Alaska, Georgia and Kentucky. There are actually 50 of these blocks, each representing one of the US States.
There are 9 quilts in the book, each made up from the units in the book. The quilt above is called Star Crossed and is made up using just two different foundations–a point unit and a corner unit.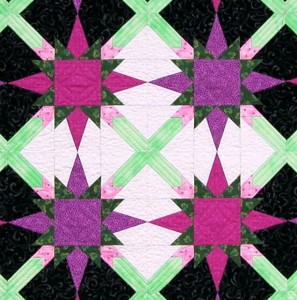 The corner units create a wonderful lattice connecting the star blocks.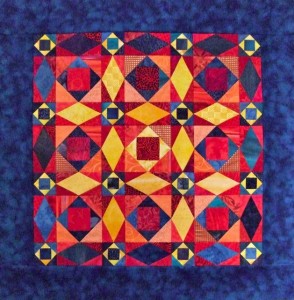 Ok, so just in case you think the possibility of 2500 star combinations and endless quilt options is too confining, consider this. You can take those units and enlarge them, reduce them and distort them offering even more options. The Storm at Sea pattern above was made using two simple center units.
A book that teaches you to paper piece, keeps you in blocks, and offers amazing creative options is a super way to start to paper piece and continue to paper piece for years to come.
All the best,
Carol