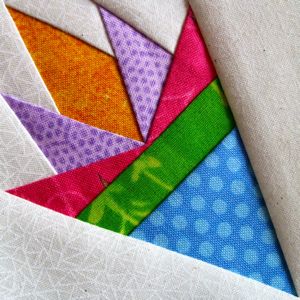 It must be the weather and the explosion of spring colors beginning to show themselves, that has caused me to get into the swing of Spring. So, this morning I designed this darling 3″ nosegay block offering the opportunity to feature lots of Spring colors. I uploaded the "Spring Fling" foundations and cutting directions in the Free Patterns Section of my web page.
The Challenge is:
1. Make the block
2. Upload a picture on my Facebook page http://www.facebook.com/CarolDoakQuilts by April 18. That gives you a week to make a block that should take you about 15 minutes.
3. The prize….From all those that upload their picture by April 18, on April 19th I will draw a random winner. And the winner will win 4 yards of spring colored fabrics from my out-of-print fabric collections.
You are welcome to share the fun with your friends…the more the merrier!
Have fun,
Carol