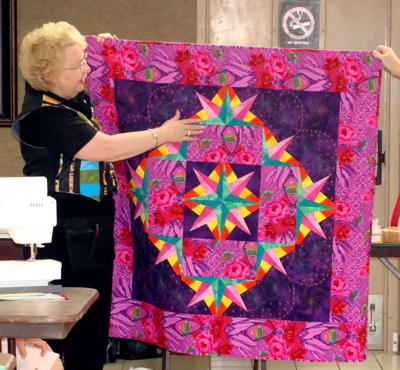 I just returned from a 10-day teaching trip to the great state of Texas. It is a huge state and has so many wonderful quilters. My first stop was in Huntsville, where I taught at Stitching in the Pines.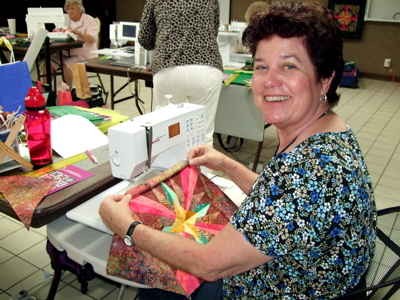 It was a super class and everyone one made great progress. We also had a few giggles and laughs along the way.
Here is our graduation photo! Look at all those awesome smiles and blocks.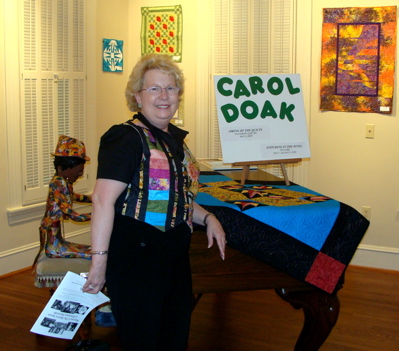 Then we were off to the Wynne Home Arts Center for a reception. Lots of wonderful quilts were on display.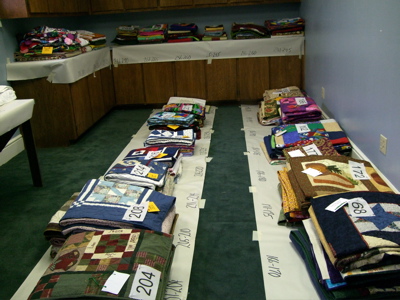 The next day was to be the Airing of the Quilts in Huntsville. We stopped by the place where all the quilts were numbered and stacked, ready to be hung all around town the next morning. An event like this doesn't just happen. It takes a good deal of work and organization and the Tall Pines Quilt Guild does it like a pro!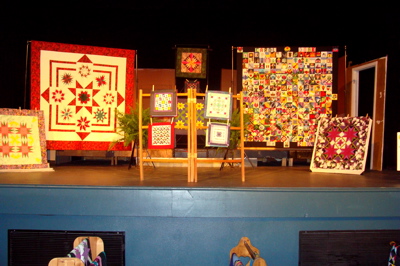 A group of my quilts were on display at the Old Town Theatre. It was kind of neat for me to see so many of them on display in this charming setting.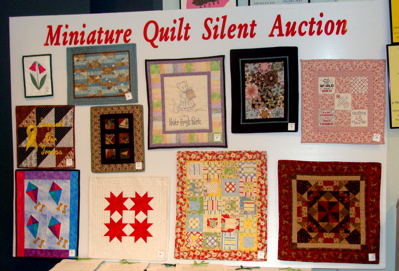 The guild also hosted a wonderful miniature quilt auction in the theatre as a fund raiser.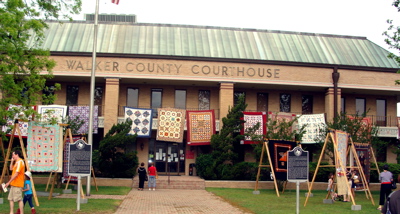 But the real charm of the day was the amazing collection of quilts hung from the buildings all around town. What a feeling of celebration it was!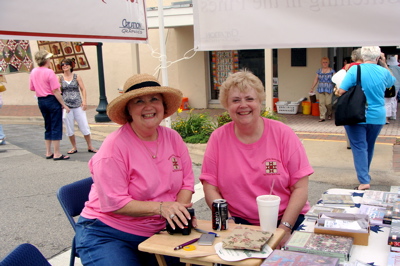 Betty Register and her sister Linda Hord kept me on tract. Not only were they just fun to be with, they were just amazing to watch as they took care of anything and everything!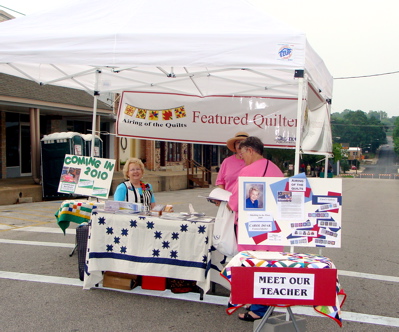 I was the Featured Teacher at the Airing. It was such a pleasure to meet and chat with quilters from just about everywhere you could image. The street was closed and our table was right in the middle of the street. Guess you could say…we stopped traffic.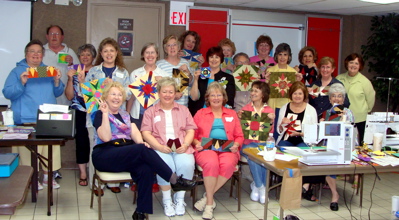 My next class was for the Tall Pines Quilt Guild. We did the Simply Sensational 9-Patch Star class and then that evening I presented a lecture to the guild. I was sorry to say goodbye to everyone in Huntsville, but it was time for me to head to The Woodlands.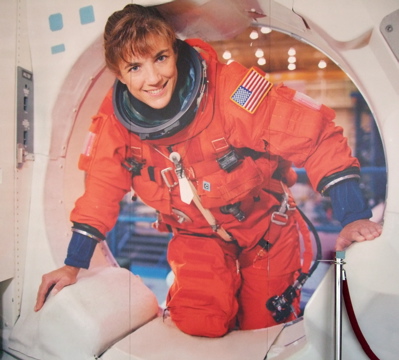 However, before I began teaching in The Woodlands I had an extra day. I was offered the opportunity to see NASA and I jumped at it. Wow! I had no idea it was so big. The tour of NASA was such a wonderful experience. Think we could convince them to add a few paper-pieced blocks to the NASA suit?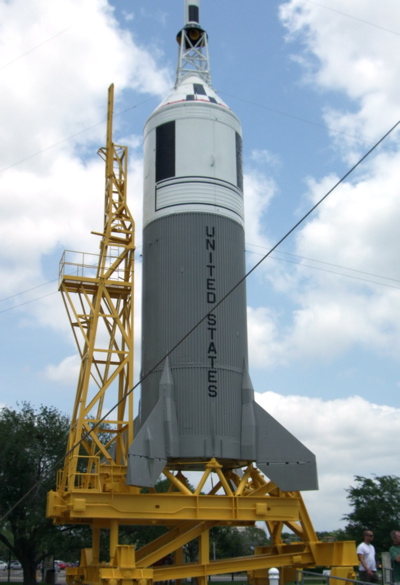 I was just in awe of the rockets, the test area and the size of the jet engines. We also saw the original control room at NASA. I just kept thinking I wouldn't put myself on top of all those huge containers of fuel with all those wires underneath. What if there was a loose wire?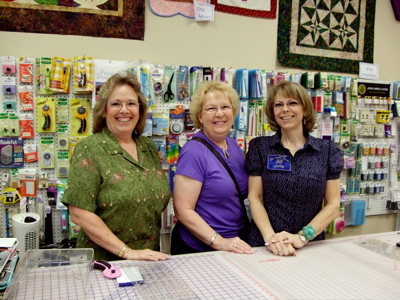 OK, time for another quilt shop fix. I stopped by The Quilt Room in Huffman, Texas. Claudia and Julie were just a delight to meet. I even purchased some fabric to make another new vest. Yeah!!!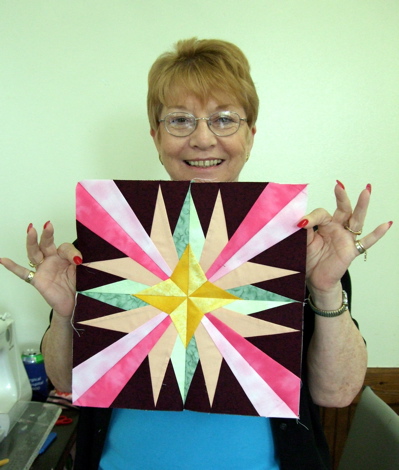 I finished up my week by teaching the Sunrise Workshop in both The Woodlands and at the Kingwood Quilt Guild and presented lectures at both.
It was a super time and I came home with such fond memories.
Heading off to Rochester, New York tomorrow….
All the best,
Carol