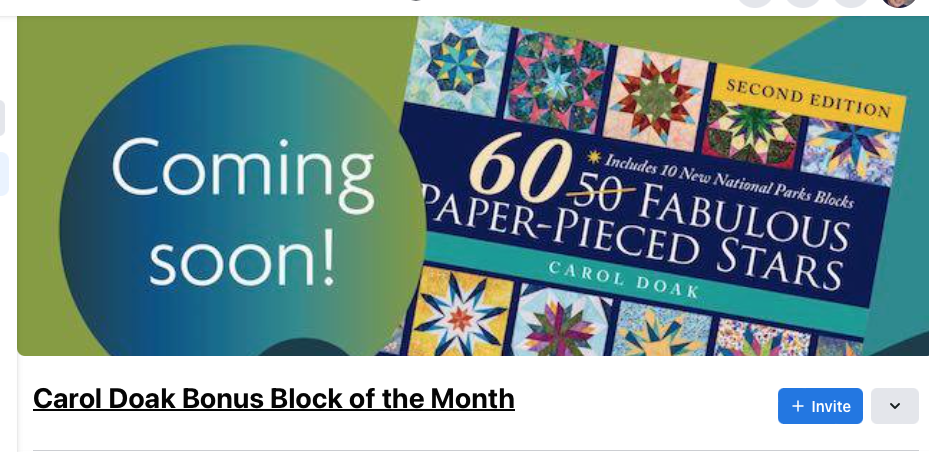 About I decided to start this group to celebrate the release of my new book, 60 Fabulous Paper-Pieced Stars. To celebrate, I have designed 13 new Fabulous Paper-Pieced Stars that I will share here and on my web page www.caroldoak.com as a Block of the Month.
The advantage of sharing the new blocks here, is that the members here can download the pattern (pdf file) and share the block they have made with each pattern to inspire other members with a variety of fabric choices. These patterns are for personal use only.
I will begin soon when we have offered the opportunity for people to join the group. Share this group with your friends because the more members we have, the more inspiring blocks will be uploaded.
All of the techniques needed to make these blocks are described in the new book.
The first block will be the Preview Block.
The rules for this group are simple.
Be kind and follow the golden rule.