We arrived in Wellington and were treated to a wonderful reception at Minerva hosted by Anne Scott, Editor of the New Zealand Quilter Magazine. Anne had invited several recent award-winning New Zealand quilters to come to the shop and share their beautiful quilts. This quilt was stunning.
This was a striking quilt and very graphic.
Anne Scott is helping to hold this wonderful award-winning quilt.
After being treated to an array of wonderful award-winning quilts, Anne Scott shared several quilts that were featured in the New Zealand Quilter magazine.
Let the quilt show begin: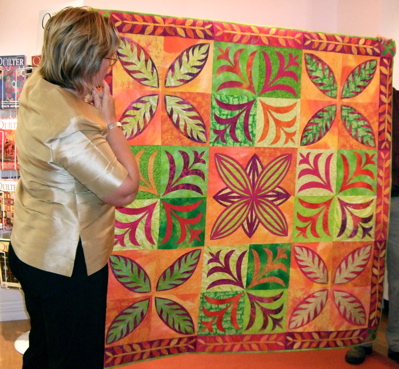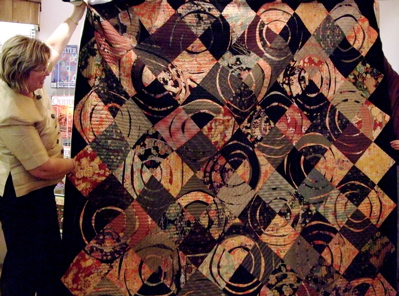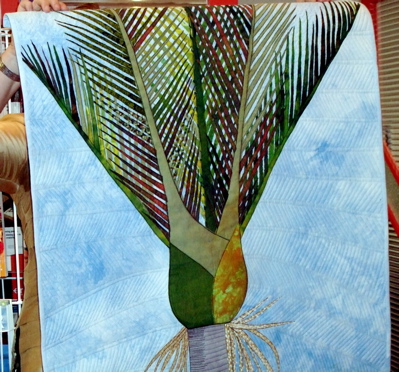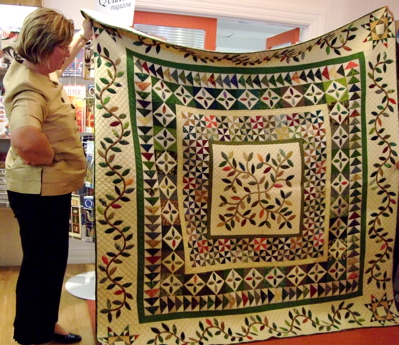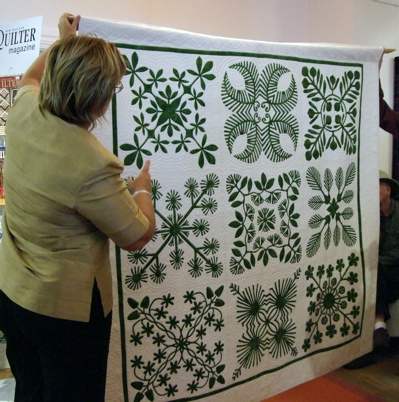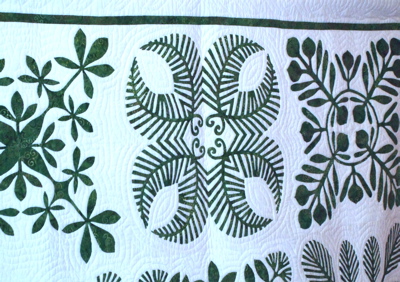 Anne was so gracious to plan such a wonderful evening for us. Our quilters loved seeing all the quilts and meeting these wonderful New Zealand quilters. Not to mention, Anne's shop has the most amazing collection of quilting and needle art books I have ever seen. So…shop we did!
The next day we were off to visit Te Papa, New Zealand's National Museum. What a gorgeous building and the collections were just amazing.
We did spot a few textiles at Te Papa Museum. This pieced quilt was so colorful.
Now we were off to the airport to fly to Christchurch….Guess who we met there?
All the best,
Carol