back to archive
NOVEMBER 2015 CAROL DOAK NEWSLETTER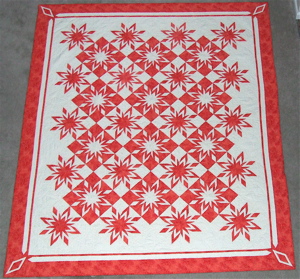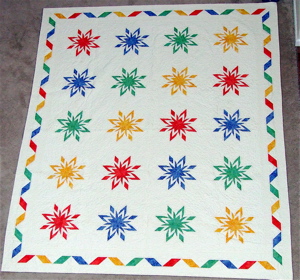 Marcia Switzer of Springfield, Ohio made this graphic coral and white quilt using opposite colorways of the Ohio Star in 50 Fabulous Paper-Pieced Stars. It turned out beautifully! Marcia also made this study in color using the same block and a variety of colors. Marcia wrote that she loved the accuracy she was able to achieve making her quilts using the paper piecing the methods in this book. Color does play a big role in our blocks and quilts. It also plays a role in our seasons as we go from fall to winter.
Save with 50 Fabulous Paper-Pieced Stars Bundles....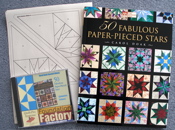 Receive both this best-selling book and the companion CD for both MAC and PC computers to print the foundations at a reduced price when purchased together. You'll be all ready to print foundations and make these stunning stars. Both for $38 saving $5!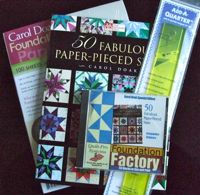 Or, you can choose the bundle that includes the book, Foundation Factory CD, the 12" Add-A-Quarter ruler and a package of 100 sheets of Carol Doak Foundation Paper for only $59, saving $7!
Either way, it is a win, win situation purchase the book and companion products.
Carol Doak Keepsake Cards Bundles.....
That time of the year where giving and sending cards is quickly approaching. What better way to let your friens and family know you are thinking about them than sending them a very special card? You can choose either the standard cream colored card, the Earth and Sky, or the Celebration Colors.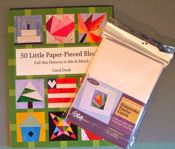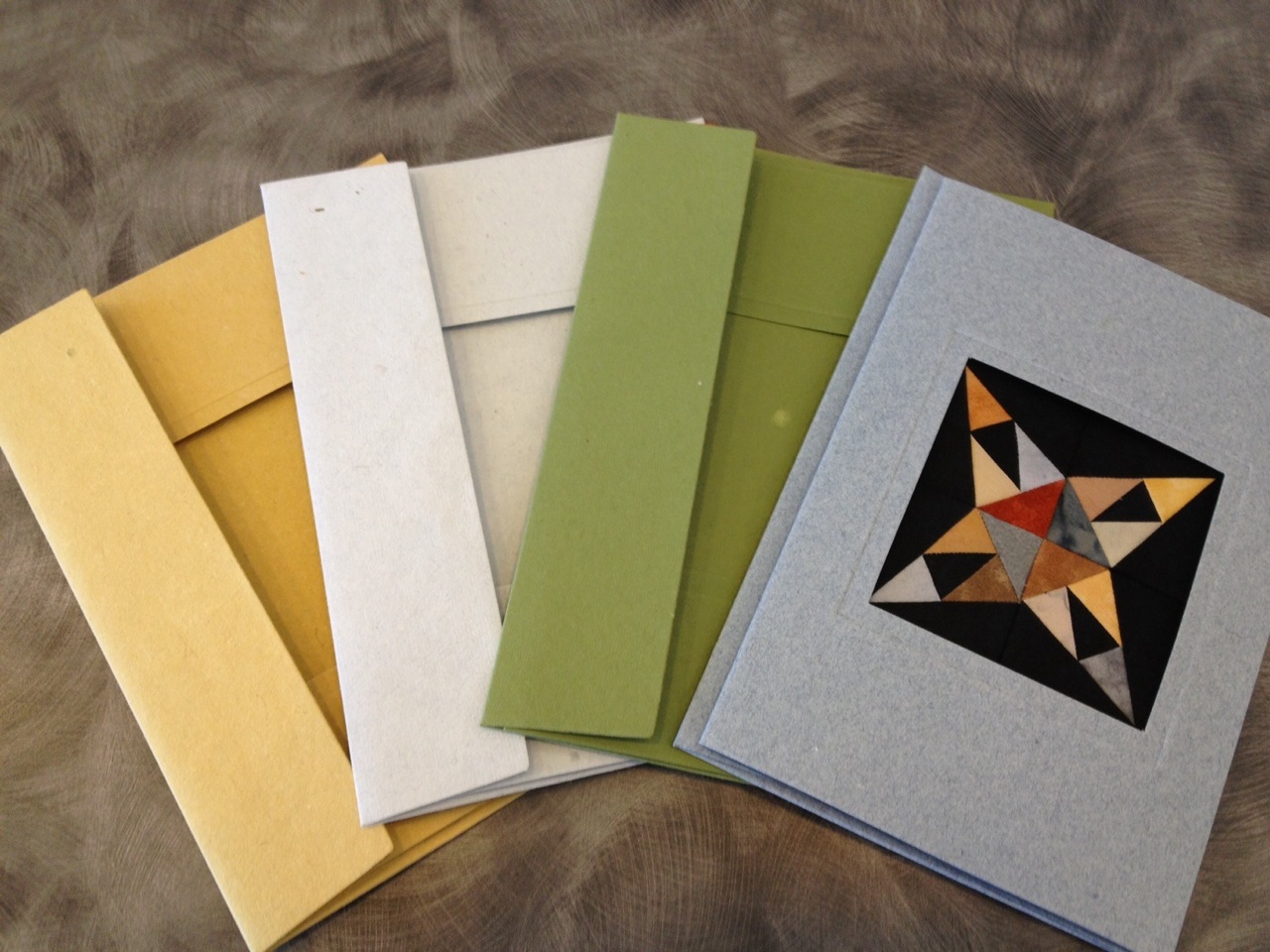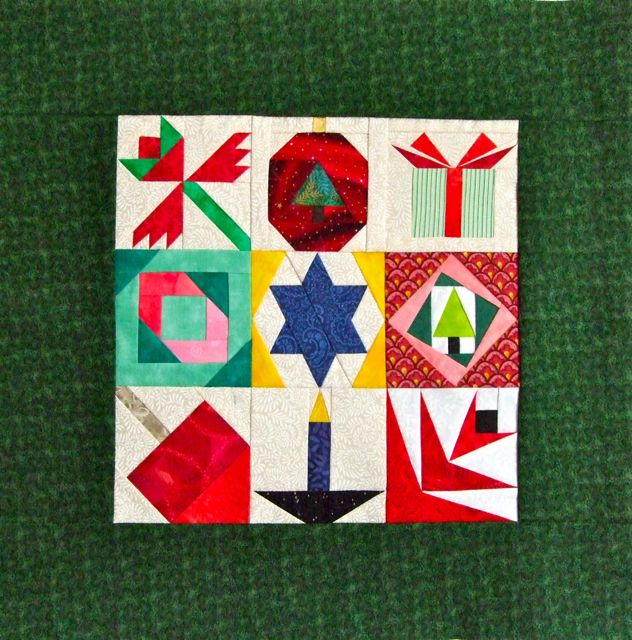 There are also a ton of blocks in the 50 Little Paper-Pieced Blocks book that would be perfect for the holidays throughout the year. Choose the bundle with the book and cream cards, or bundled cream cards or colored cards. The choice is yours but they will all save you money so this is the perfect time to purchase them.
Don't miss out on all the other close-out specials and special sales in the web store saving $5, $10 and more. They also make the perfect gift for your quilting buddies!
Fnal Quantities of these best-selling books, now out of print!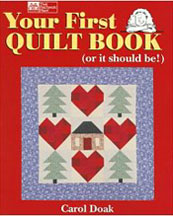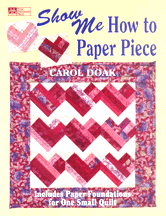 I am now down to the final quantities of these two out of print books. They are on sale for only $10 for the Your First Quilt Book and $6 for the Show Me How to Paper Piece book.
They are perfect for starting your friends and family out with their quilting or paper piecings. When they are gone, they are gone!
Until next time, all the best,
Carol