back to archive
SEPTEMBER/OCTOBER 2015 CAROL DOAK NEWSLETTER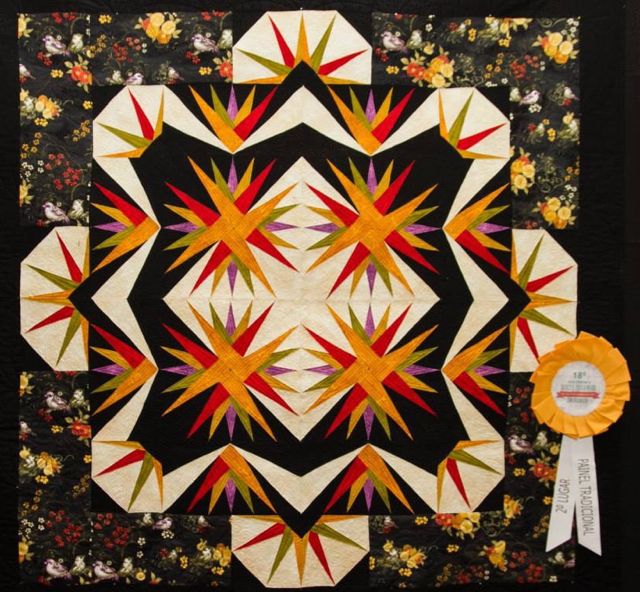 I am often reminded how the internet has changed the community of quilters from the local group or club to an international group. Recently I received a lovely note from Ines Sá from Brazil sharing a picture of her award-winning quilt from the Carol Doak Creative Combinations book. Ines shared that GLAUCIA NATIVIDADE from FLORIANÓPOLIS had quilted her quilt. Living in New Hampshire, I was quickly struck by the lovely fall colors we see here at this time of the year.
I always enjoy seeing how quilters around the world embrace the designs that I publish and make them their own. Thank you Ines for sharing the good news about your quilt and for sharing the picture.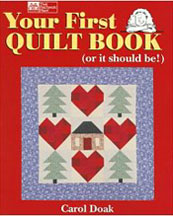 Learning to Quilt!
I was recently notified that the book I wrote specifically for beginning quilters is going out of print. This book has been a Best Seller on Amazon for years.
5 stars Excellent book and a master quilter in our guild said ...
By Cat Ladyon May 2, 2015
Excellent book and a master quilter in our guild said it was one of the best books that she has seen to help new quilters.
I wrote this book with the intention of offering new quilters an easy read to understanding the beginning steps in quilting. Many quilters over the years indicated that this was their first book and was referenced for years each time they tackled something new. I am sorry to see it go, but you have the opportunity to purchase it for only $10 while supplies last. If I had a daughter/grandaughter, I would purchase it for her knowing that some day when she wants to quilt, this would be the pefect book to start.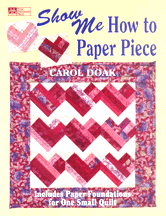 Learning to Paper Piece!

Warning! Paper piecing is so fast and fun, many quilters find it addictive!

Even if you've never done a bit of patchwork before, you'll be amazed at how quickly and easily you'll learn the paper-piecing method. Just stitch along preprinted straight lines with your machine to create perfect, accurate blocks!
Here is another out-of-print book reduced to sell out while supplies last. At $6, this is half-off the regular price.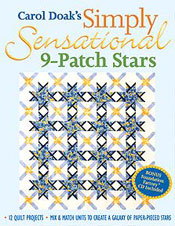 Learning to Make Paper-Pieced Blocks and Quilts

Mix-and-Match units, 50 NEW 12" state star blocks and endless star possibilities. Combining these simple units offer the opportunity to produce over 2500 9-Patch Star Blocks!!!!!!
Bonus CD-ROM - print the patterns in different sizes, so you can star gaze to your heart's content.
Review: Quilter's Newsletter Magazine Review of Simply Sensational 9-Patch Stars in the April 2006 issue! Carol provides endless possibilities for making stars based on Nine Patch geometry. The series of mix-and-match units can be combined to make hundreds of beautiful blocks. The instructions for paper piecing are written with clarity and delightful humor, and the 12 quilt projects are stunning. The book includes a CD-ROM that allows you print foundations right from your home computer. There's plenty of inspiration for the beginner or the advanced paper piecer...NB At $10, this is a huge bargain while supplies last!
Great time to stock up on the Keepsake Cards!!!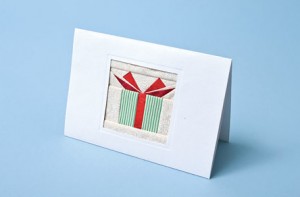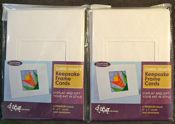 We are coming into the big card giving season and making a small block and inserting it into the lovely Keepsake Cards is perfect for making your friends and family feel special. I have drastically reduced the price of the two-package card bundle. Also look at the super deals on the colored cards called Celebration and Earth and Sky.
Be sure to check out the other Surprise Sale and Close-Out Sale Items in the Web Store.
Craftsy On-Line Classes
Paper-Pieced Stars-Just click on the link for each class to recieve a $20 discount for each class.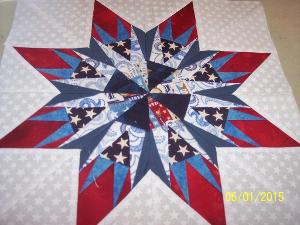 I thought I would show you some pictures of what students are making after taking the online class. This lovely block made by Jane Brant. Jane wrote: I've done all my stars the first time through with patriotic fabrics to put into a quilt for veterans. My color choices had to work with many prints instead of all solids. While the contrast isn't always as good as I would have liked, I must say the overall impact of the stars is dramatic. I can't wait to finish it with Carol's overall design with some improvisation of my own. I hope to post these pictures when finished.

Mastering Foundation Paper Piecing Just click on the link for each class to recieve a $20 discount for each class.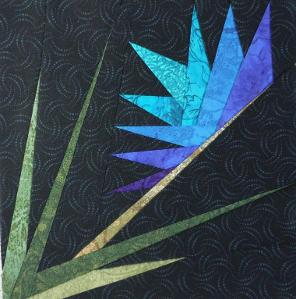 Deanne Del Vecchio wrote the following:
I loved this class and continue to do paper piecing!! Thank you so much for your clear, concise explanations. I've tried to follow other instructors in their version of paper piecing and then just go back to the way you teach it!
Although this is not one of the design in this class, the skills Deanne learned in the class allowed her to make this block perfectly.
CRUISING WITH CAROL DOAK
Although I am no longer traveling to teach, I do permit one quilt cruise each year because they are just too much fun!
For 2016 I will be going to Alaska!
Alaska Quilting Adventure
August 19 - 26, 2016
Join Stitchin' Heaven and friends on a 7-night Alaska Sawyer Glacier Cruise! Cruise and learn from quilting experts: Carol Doak, Karin Hellaby, and Lucy Sessions.
For 2017, I will be going to the Eastern Caribbean on the New Harmony of the Seas!
Carol 'n Friends Quilting Cruise
April 1 - 8, 2017
Join Stitchin' Heaven and Friends on a 7-night Eastern Caribbean Cruise! Cruise and learn from three quilting experts: Carol Doak, Debbie Maddy, & Daniela Stout!
Experience Harmony of the Seas®— the third of its kind to join the groundbreaking Oasis class of ships. Harmony of the Seas® will feature the cruise line's seven distinct neighborhoods for which Oasis class is known, and will offer the most amazing collection of experiences, amenities and activities at sea.
Until next time, all the best,
Carol