back to archive
JULY 2015 CAROL DOAK NEWSLETTER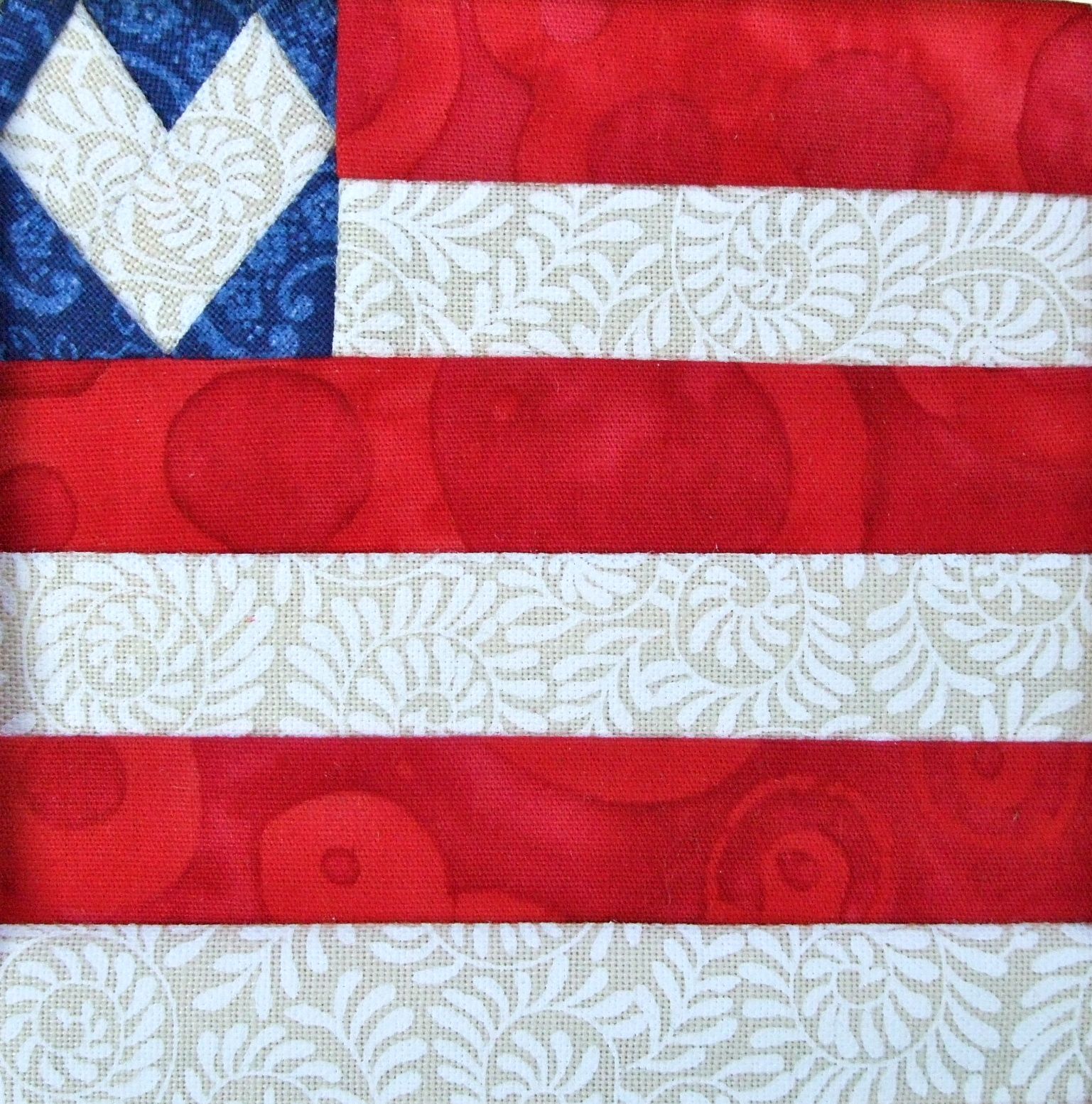 The summer is moving along nicely. It is nice to be out and about after the long cold winter. Off course for Americans, this weekend is a great time to gather with friends and family and celebrate our Independence.
The block at the left is one of the designs in the 50 Little Paper-Pieced Blocks book. It is quick and easy to make and fun to use in small projects.
Summer is also vacation time so quilters are traveling the world and checking out new quilt shops. I used to say my goal was to visit every state in the US to teach. Once I achieved that goal, I set a new goal to visit all the quilt shops. I have a pretty good start...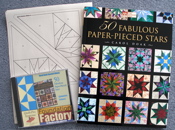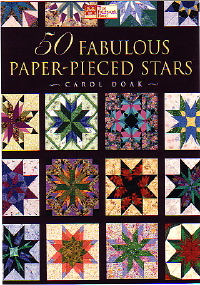 I have reduced the price of one of my long-standing popular books by $10 whether you purchase it alone or in conjunction with the Foundation Factory Program to print the foundations from your computer.
This book has timeless original designs that are sure to make any quilt spectacular. Each star is dedicated to the quilters in each of the 50 states.
It also comes with a free video CD inside the book that you can watch on your computer as I show you how I paper piece these dramatic star blocks.
I have also placed lots of other books and products on sale throughout the web store, so take advantage of these great sales.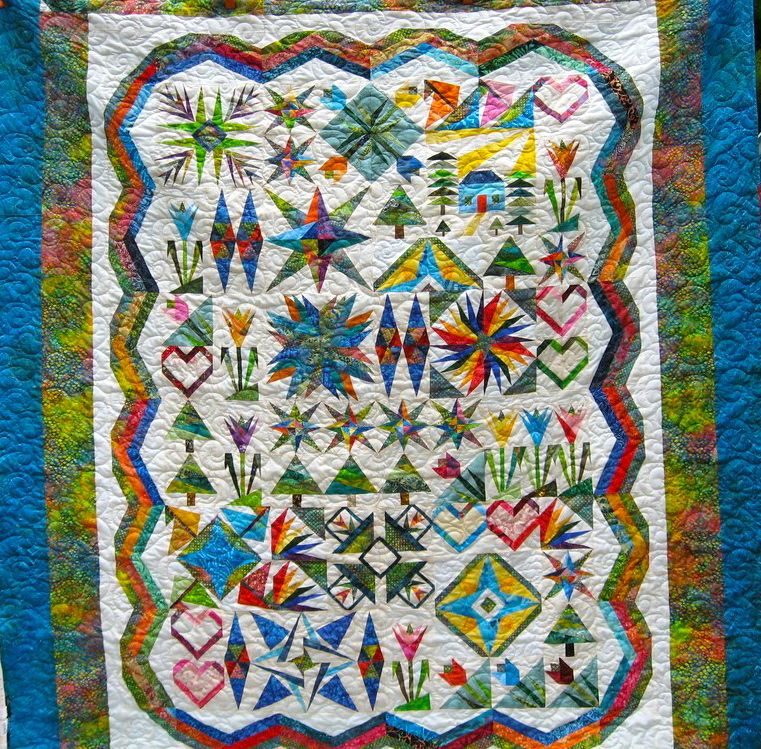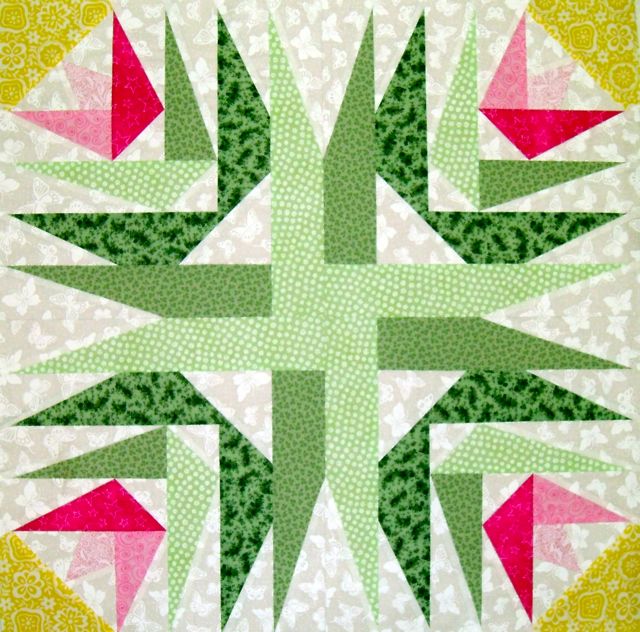 It has been somewhat quiet lately with the group. The good news is that this gives members time to complete previous projects. Nancy B just uploaded a spectacular finish to the Scrap Scramble Quilt I designed for the members last year.
Lots of members participated in the May Flower block challenge to make a block or project from this design and share a photo with the group. I pulled a random winner of the challenge and she received a box of fabric. Kay A. made the beautiful block to the right. Feel free to click on the link above and join in the fun.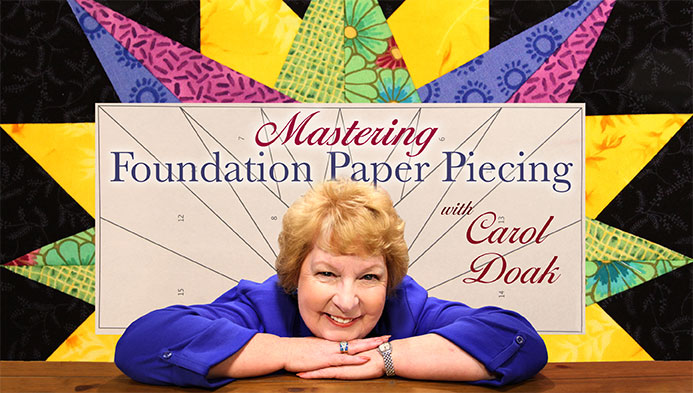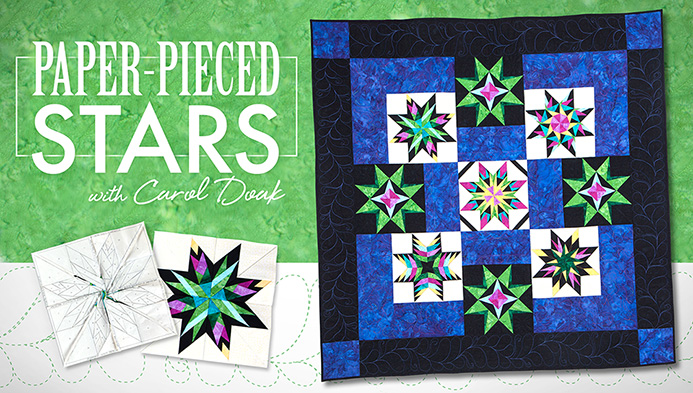 Both of my Craftsy classes continue to go gang busters. I really love this format and I think as a student you get a real bang for your buck with all the patterns included with the class and the ability to go back and rewatch segments when you want. You also have the opportunity to ask me questions in this format and share your projects with me and the other students.
Because you are my favorite people and because I can, I have added a $20 discount for each of the classes. Just click on the pictures above and it will bring you to Craftsy showing your special price.
That is about it for now. I hope you all have a fabulous month and for my American subscribers, God Bless America.
All the best,
Carol