back to archive
MAY 2015 CAROL DOAK NEWSLETTER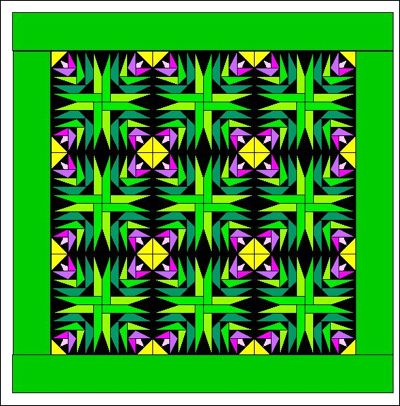 It is here! It is here! At least I think spring has arrived. Although I start out in the morning dressed for fall, by the time the afternoon arrives, I am going for the summer clothes.
I do love this time of year and all the flowers that pop up through the ground and the annuals that fill our lives with color.
I have spent the last few days planting flowers in the yard. I tend to purchase the younger smaller flowers because I know they will grow into their areas over the summer.
Once I was finished outside, I came in and designed a brand new block and quilt called, May Flowers. I have uploaded this pattern to the Free Pattern section of my web page. You can start small and make a square, or a 4-block rotation square or even this small quilt. Like our spring flowers, our blocks can grow over time to fill the space you need filled.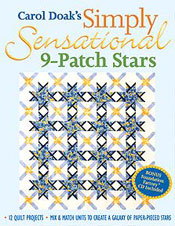 This book is now out of print. Fortunately, I do have a good supply of this title and I am going to place it on Super Sale for a few weeks. You can purchase this book that regularly sold for $28, for only $12. This book comes with the Foundation Factory CD to print the foundations. The Foundations themselves can be used to make stars and so much more. If you look back at my blog, you will see that a few of the foundations can be used to make Storm at Sea Quilts.
This is the book I suggest for beginners because it not only has simple blocks to more complex blocks, like the Feathered Star, but several quilts and complete paper piecing instructions. Don't miss this opportunity to add this book to your collection.

Spring is also a time of cleaning house and organizing things. I am doing that in my web store. The Close-outs and Mystery sales are numerous, so take advantage of lots of bargains in the Web store this month.
The Carol Doak Quilting Group: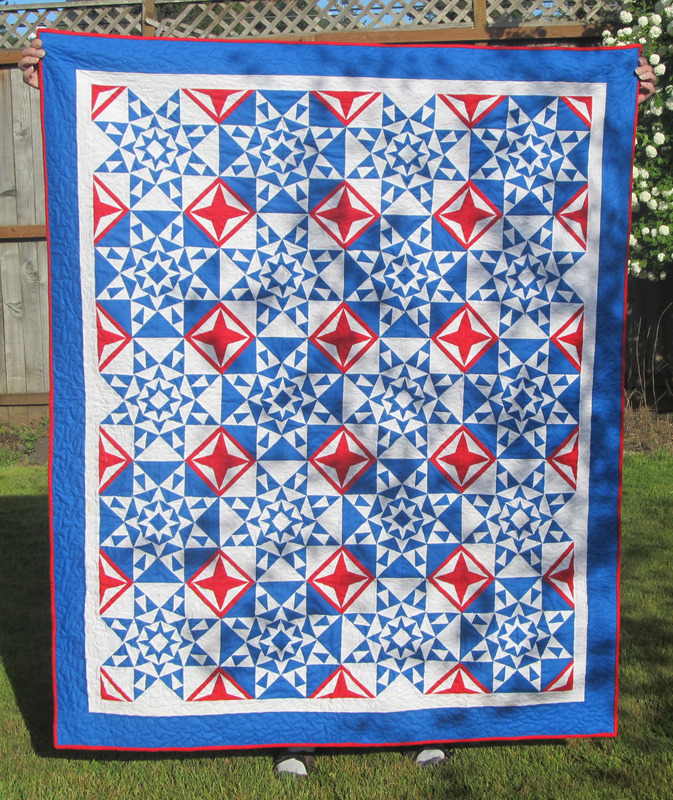 Members have been busy working on their projects. I uploaded several new designs for the group over the winter. The quilt on the left was made by Mary D from Oregon using the January Snowflake block that I uploaded for the group. Mary did a fabulous job completing the top. She shared that she is planning to offer this quilt to the Quilts of Valor program. I have no doubt this will be received with a warm heart and be a treasured quilt for the recipient.
I plan to upload the new May Flower block/quilt to the group and challenge them to make something with it to win a fabric prize of 10 yards of fabric from my collection!
If you want to join in the fun, please do by clicking on the link in the group name and joining the group.
My Craftsy Classes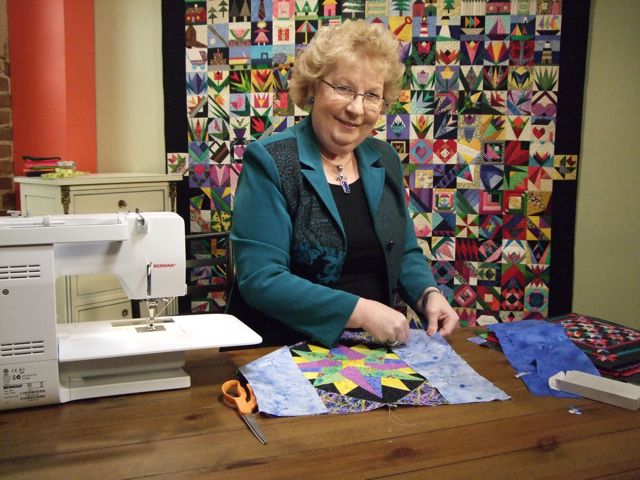 Both of my Craftsy classes are going strong with lots of sharing of projects and positive reviews. The first class, Mastering Foundation Paper Piecing contains so much information and lots of patterns included. It is already a great value, but if you click on the Here, you will receive a huge discount of $20 off the class making it only $14.99.
Likewise, click Here and receive a $20 discount off the newest class, Paper-Pieced Stars making it only $19.99
I hope to see you there!
My Next Cruise!!!!!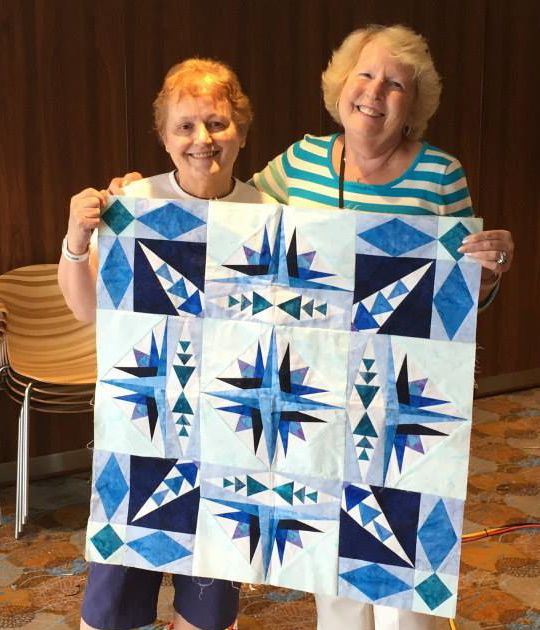 My cruise is.....Drum Roll Please...
Alaska Quilting Adventure
August 19 - 26, 2016
Join Stitchin' Heaven and friends on a 7-night Alaska Sawyer Glacier Cruise! Cruise and learn from quilting experts: Carol Doak, Karin Hellaby, and Lucy Sessions.
My project on this cruise will be ...Mystery of the Klondike Gold Rush!!!
The "Blue Diamonds" Mystery on our cruise this year was a huge hit! The picture on the left is one of the students holding up what she accomplished while on the cruise. I have since seen her finished quilt and it looks great. Remember, Deb of Stitchin' Heaven makes it so easy by supplying all your foundations and kitting the pre-cut fabric pieces. She also supplies Bernina sewing machines to sew onboard so you have very little to bring for classes.
Just click on the picture to read more about this cruise. This is sure to sell out quickly.
Whew, that was lots to share! Until next time, hope your points are perfect!
All the best,
Carol