back to archive
Special Notice
I will be sending out my December Newsletter in a few days, but I didn't want you to miss out on this special opportunity.
Special news! Craftsy Quilting classes are $19.99 or less.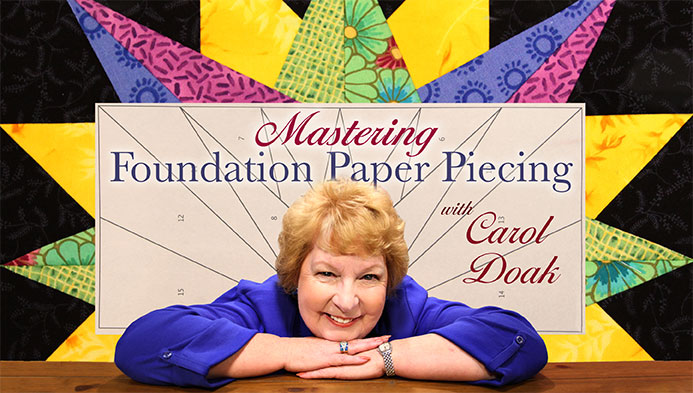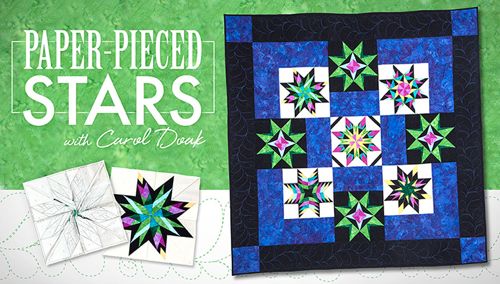 I wanted to take a moment out of this busy holiday season and share some exciting news with you about Craftsy's biggest sale of the year! I know that this is the season to shower your loved ones with gifts, but why not make today the day you invest in yourself? Craftsy is making that just a little easier by marking down ALL online quilting classes to $19.99 or less, including mine, for a limited time only!
Trust me, if you've had your eye on a class, now is absolutely the time to act (you could save more than $30). Been dreaming about more than one class? Stock up on classes you'll enjoy throughout the year, because with Craftsy's unlimited anytime, anywhere access, you can watch your lessons when it's convenient for you -- maybe after the holiday rush!
Plus, Craftsy is so sure you'll love your class, they'll refund the full value if you're not totally happy with your purchase. There really is no reason not to buy a class for yourself, and maybe even for a lucky loved one. Just remember, move fast because this amazing sale ends on Monday, and I'm told you won't see these prices again anytime soon!
Thanks for spending a little of your time with me this year, and with my wonderful Craftsy family. I hope you'll take a moment and do something special for yourself this season. Purchase a Craftsy quilting class today, for $19.99 or less during their Black Friday Sale, and invest in time well-spent this year. Be sure to hurry because the sale ends Monday, December 1, 2014 at 11:59 PM MT.
Just click on the link below to take advantage of this sale!
http://www.craftsy.com/ext/CarolDoak_holiday
Warm Holiday Wishes,
Carol