back to archive
JULY AND AUGUST 2014 CAROL DOAK NEWSLETTER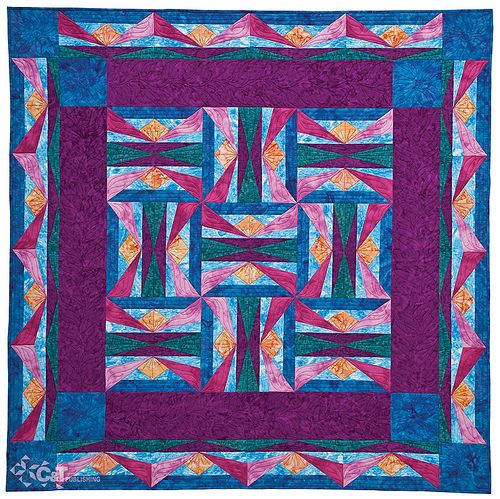 The summer seems to be moving way too fast. Perhaps it is because it was a long time in coming. When I was looking for a picture to start off this newsletter, I decided to use this quilt from my newest book, Carol Doak's Creative Combinations. It is called Sunset and was so much fun to make. I loved using the blocks for the center portion of the quilt and also for the border of of the quilt. If you look at the center portion of the quilt you can see pinwheels emerge.
There truly are so many creative combinations in this new book.
I have decided to make this both the July and August Newsletter because I am so late in July and early for August.
Enjoy the news and the BIG CLOSEOUT SALES!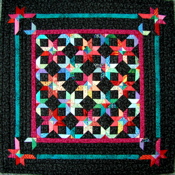 ANNOUNCING CLOSEOUT SALES WHILE SUPPLIES LAST!
I have made the decision to reduce the number of items being sold from my web store. I am trying to simplify my life. My loss is your gain.
You can begin with all of the Printed Miniature Patterns. Instead of $10 each, they are now $4 each while the supply of each pattern exists. Once I am sold out of a pattern, it will be removed.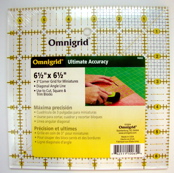 This is a ruler I use all the time! It is regularly $10.99. Purchase it for your primary ruler or as a back-up for only $5.99
The 6" x 8" mat is perfect for small projects, to take on the road and to have next to your sewing machine. Normally, $3.49, purchase yours today for $2.00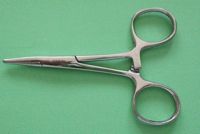 Another closeout is the New and Improved Scissor Tweezers. These are great for getting those little pieces of paper out of the seam allowances. They are normally $10 each, but while supplies last, they are now only $6.
Book of the Month on Sale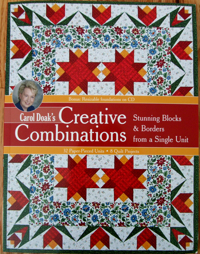 Whoohoo! Save big on my newest book. This book will be the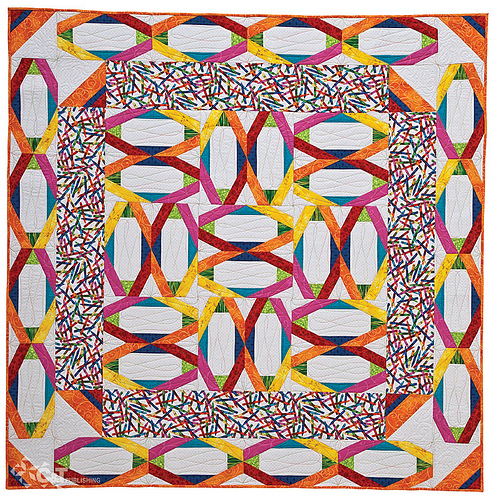 go-to book in your collection whether you are looking for a contemporary style quilt or a border design that will set off your latest project. It comes with the Foundation Factory CD so you can print the border pieces in any size making it so easy to have just the right design.
The quilts inside the book are pefect for everyone in your life. "It's Amazing" is a fun quilt for anyone. Tailor the border fabric to set the theme.
The quilts in this book have both a traditional and a contemporary style. Take advantage this month of $10 off this book.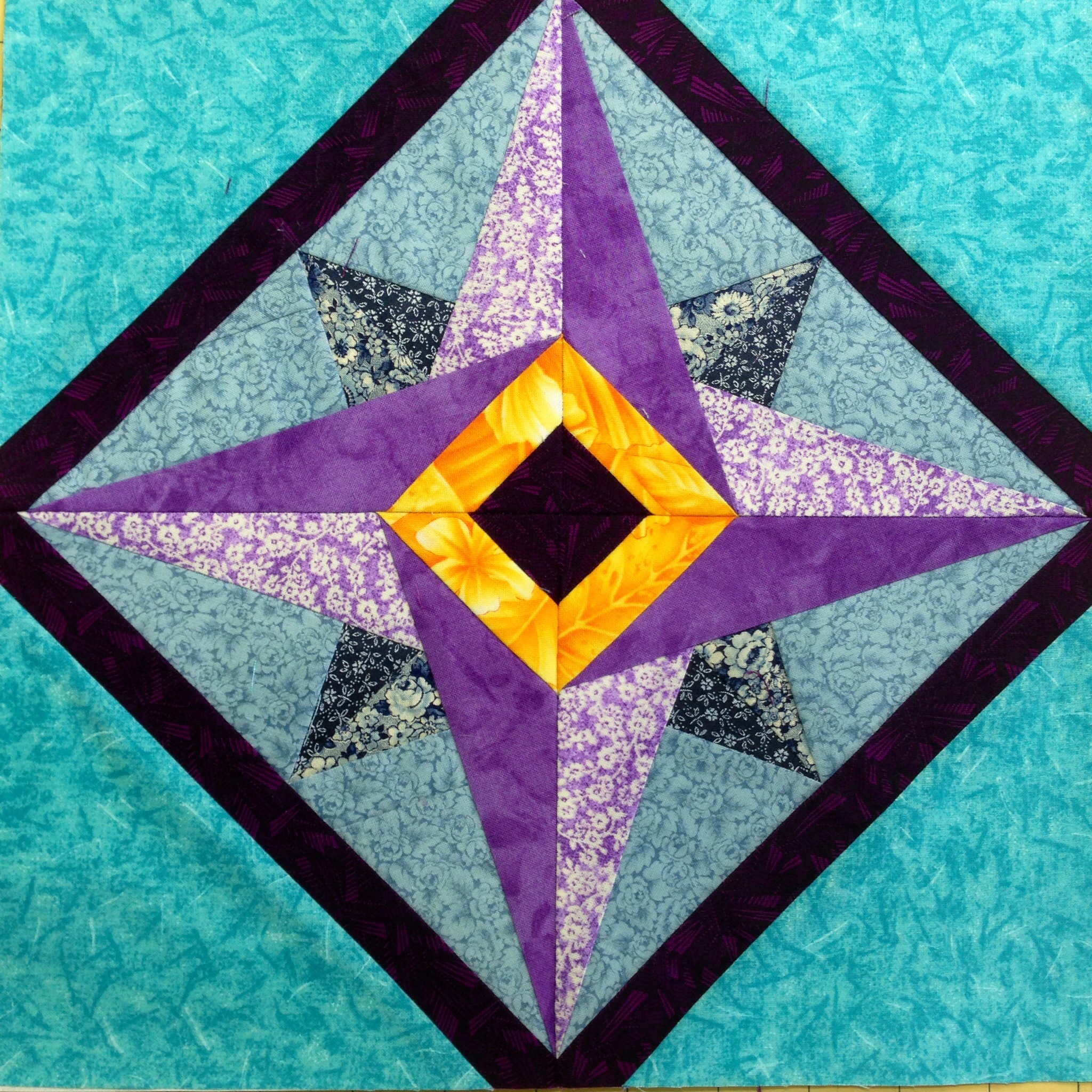 We now have 9212 members!!! Who would of that this group would grow so large so quickly? The reason is probably because it is simply fun with no pressure. There is only one more month before the members have all the blocks for the 2013-14 Scrap Scramble Mystery. I can't wait to see their completed quilts. The block on the left was made by Nicky and is the July block. Some members are using strictly scraps and others have a more coordinated color scheme.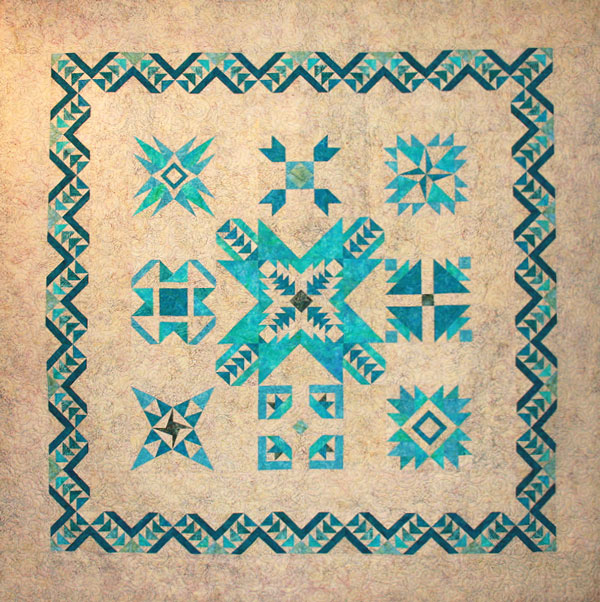 Speaking of no pressure, one of our members recently uploaded a picture of her completed 2012 Mystery quilt. Nan used a slightly different layout and used one of the blocks to make her pieced border. The result is a simply stunning quilt.
Congratulations on a beautiful finish. Nan will be entering into her local quilt show.
Craftsy Course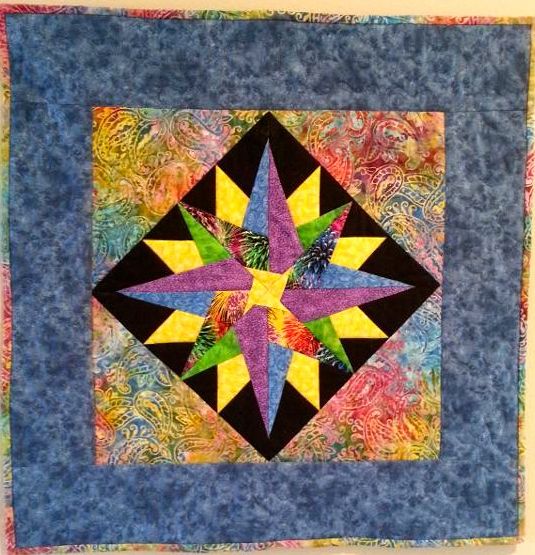 I now have 14,889 students enrolled in my Mastering Foundation Paper Piecing Course. The reviews continue to be very positive as is the feedback.
WOW! I learned to paper piece. Carol is an outstanding teacher. This has been the best class I have taken from Craftsy. She provides great techniques and tips to ensure you not only understand the process but can do it.>
The Mariners Delight quilt on the left was made by one of the students who wrote, Carol's class was great and making this was a joy.
If you want to learn to paper piece comfortably, this is a great way to do it. Use this link to receive half off the price of the class.
www.craftsy.com/ext/CarolDoak_169_H
At only $14.99, it is a super value!
Until next time, I hope you are smiling,
Carol