back to archive
JUNE 2014 CAROL DOAK NEWSLETTER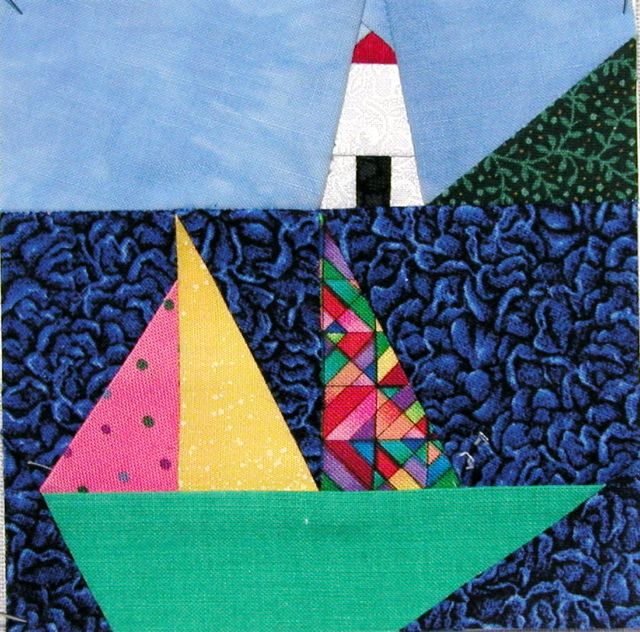 Well summer is finally here, but in New Hampshire there is still a whole bunch of cold and wet. That is perfect weather for beautiful green lawns and lovely spring flowers. Since I live on a lake, I am dreaming about being on the boat and enjoying the sunshine. I love that paper piecing lets me create exactly what I am thinking about with perfection. This cute little boat block with the lighthouse is one of the nautical style blocks in the 300 Paper-Pieced Quilt Blocks book.
I hope your summer has started off on a high note and you are enjoying the flowers and beautiful colors around you.
ON SALE THIS MONTH!!!!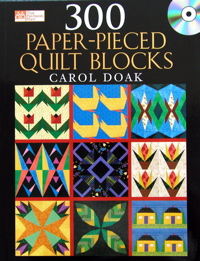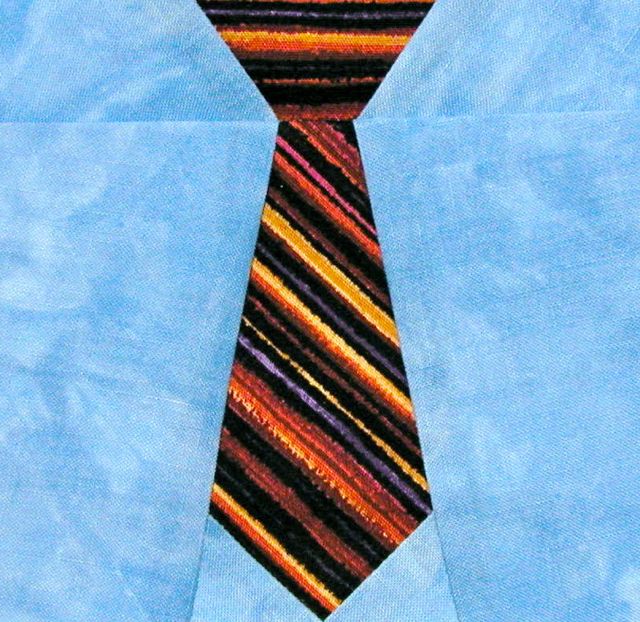 Not only does this book have a group of nautical blocks, it has the cutest shirt and tie block that is perfect for Father's Day Cards. Or you could consider making a lap quilt for one of the men in your life. Maybe use some of their old ties for the ties.
Seriously, this book with the Foundation Factory CD to print the foundations in any size you like, should be in every paper piecer's library.
It is on sale for a limited time, so take advantage of the savings and add it to your library!
Carol Doak`s Keepsake Frame Cards-Celebration Colors & Earth & Sky Colors Bundle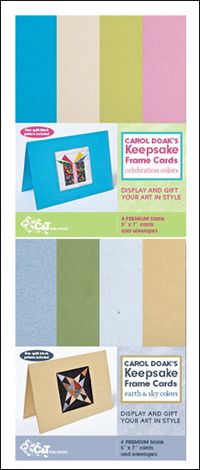 The above book is ideal for finding just the right block to include in the the Carol Doak Keepsake Frame Cards. Each package of colored cards retails for $10.95. However, if you purchase the bundle of both colorways, I have reduced the price for a limited time!
I am so excited that we can now offer the very popular Carol Doak Keepsake Frame Cards in beautiful colors! Surround your art with color. Frame small quilt blocks, fiber art, paintings, or drawings inside a debossed 3" square window. Beautifully textured handmade paper in colors to brighten the greeting. 4 premium blank 5" x 7" cards and color-matched envelopes. Heavyweight, archival stock protects your creative work. Free quilt block pattern inside every package You will receive 1 package of each colorway and save.
The Carol Doak Quilting Group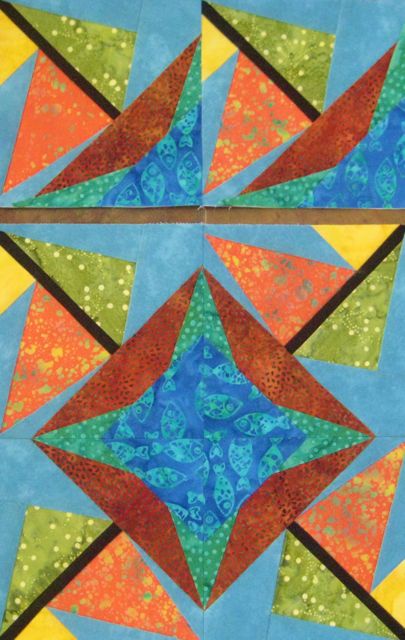 The members of the group have been busy making blocks each month for the Scrap Scramble Mystery Quilt. Each month I provide a block design and the members make the number of blocks in the directions and use the setting I provide. We only have a few more months left and the members will have all the blocks. I can't wait to see how all their quilts will look as there fabrics are so varied. It has been a fun project to watch all the blocks come to life.
On June 3, we celebrated our 8th Anniversary. I never dreamed when I started this group we would end up with over 9 thousand members just 8 years later.
If you would like to join in the fun, just click on the block at the left and sign up. It is totally free!
Mastering Foundation Paper Piecing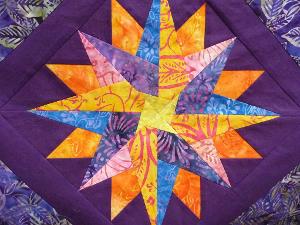 THE COURSE IS A HUGE SUCCESS WITH NEARLY 14,000 STUDENTS!
I love seeing the projects that the students post! They are beautifully done and often very creative.
This was made by Havanabev. She wrote, "Thank you Carol. I have learnt a lot about Foundation paper piecing, and feel confident enough to try more ideas. This project grew! I wanted to use the centre block, so made more blocks to complete a whole quilt."
I think the Craftsy format is perfect for learning at your own pace with no pressure.
Right now there is an awesome sale going on. Just click on this link. WhooHoo! Awesome sale:
http://www.craftsy.com/ext/CarolDoak_holiday
Until next time,all the best,
Carol