back to archive
FEBRUARY 2014 CAROL DOAK NEWSLETTER
A Thankful Heart......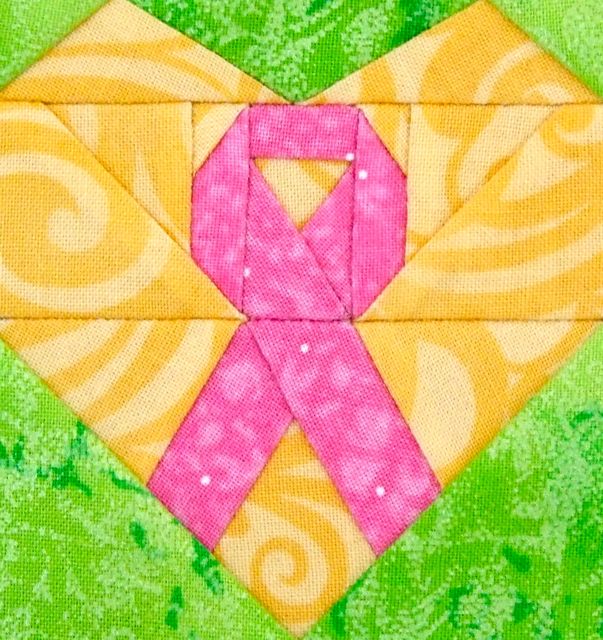 My world was rocked recently when I received the diagnosis that I had Breast Cancer. I was dutiful about my yearly mammograms. When I got the phone call to come back for a closer look, I was scared but hopeful that it was nothing. The call that confirmed my worst fear brought me to a place I never thought I would visit. Through the months of tests, I learned that when you need to be strong, you would find the strength. I learned that friends and family deeply care and support you in your struggle. I learned that there have been great strides in the diagnosis and fight against breast cancers. I learned that it is not my worst fear. My worst fear would have been not having my annual mammogram and finding it too late. Since making my breast cancer public to my friends and associates in the quilt world, I have found a connection with another professional quilter traveling this same road at the same time. I received a phone call yesterday from an associate that I greatly admire. She called to let me know that my email to her letting her know about my breast cancer, prompted her to seek a medical opinion about something new she had noticed about her breast. Yes, unfortunately she has been diagnosed with breast cancer. I am so thankful that she followed through with her concern because she will receive treatment and will be just fine. I don't typically mix my personal life with my professional life. In this instance, I will make the exception because I have a message for you. If you are of the appropriate age, please make time in your life for an annual mammogram. If you notice something different in your breasts, seek a medical opinion. I am not done with my treatments yet, but I on my way with a thankful heart.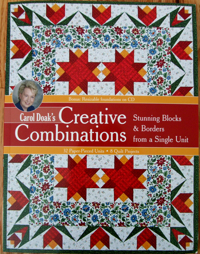 With Valentine's Day approaching, this is the pefect time to stock up on the Carol Doak Keepsake Cards. You have the choice of the white, the celebration colors or the earth and sky colors.
The Triple Play deal is great because you receive one package of each colorway and save at the same time. Be sure to check out the Free Patterns section of the web page to download designs that are pefect for the opening in these cards.
The Book of the Month for the month of February is my newest book, Carol Doak`s Creative Combinations. I have recently had the opportunity to see some amazing quilts made from the patterns in this book. The Foundation Factory CD that is included with the book, also offers the opportunity to do a variety of different size projects and blocks.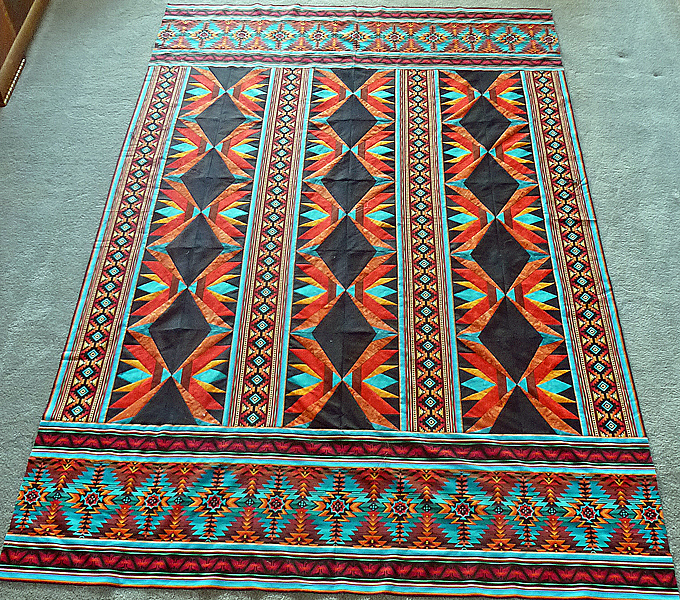 Just look at this stunning quilt made by Laura. Laura used just one block design fom this book to make this amazing quilt.
This book will encourage you to think beyond the square block to see what can be done with rectangular blocks.
With the precision of paper foundation piecing, your quilt is sure going to turn heads.
While shopping in the web store, be sure to take advantage of the stock-up sale items!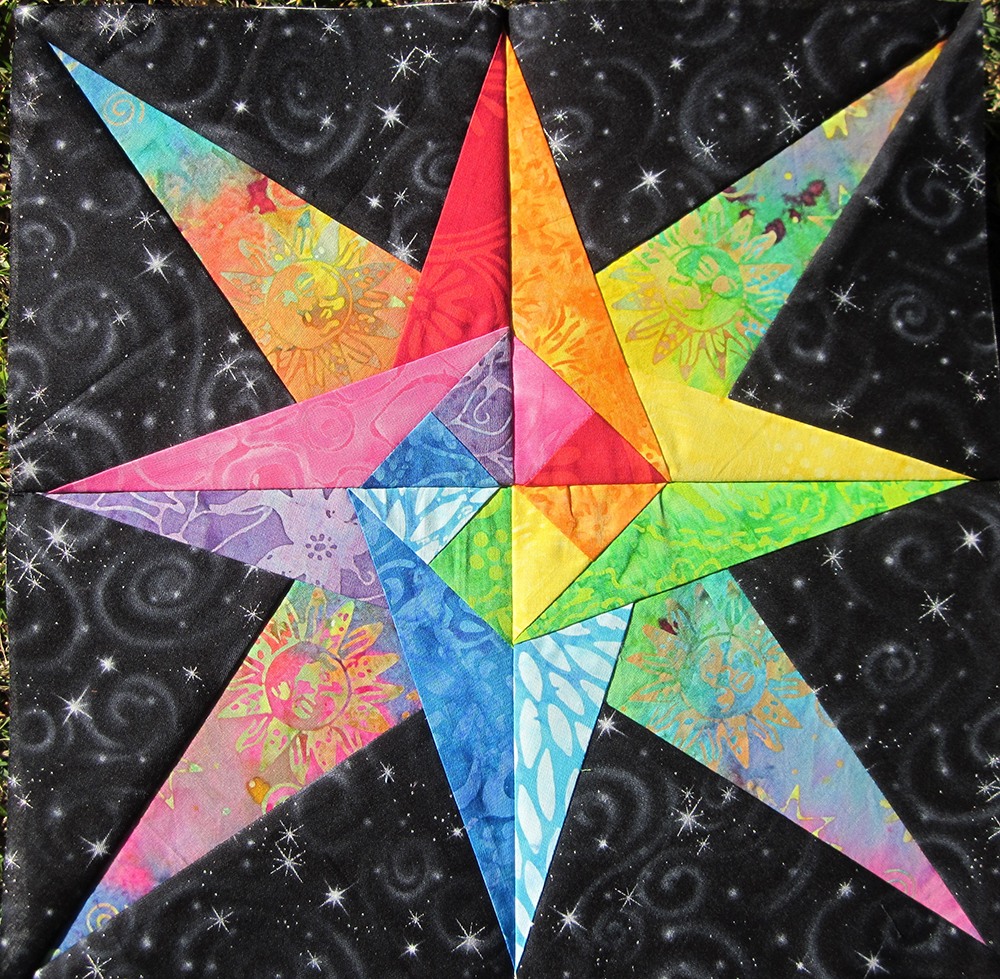 The group members have been keeping up quite nicely with the Mystery Scrap Scramble Block of the Month. The block at the right was made by Abby and represents the designs I uploaded for the month of January. I just uploaded the heart blocks for February. This mystery is based upon several premises. First, the members are expected to use their scraps to make the blocks so they can make a dent in their scraps. That however is not a rule. Some members are using coordinated fabrics. Second, I upload a design or group of designs each month. Sometimes there are different sizes incorporated each month. Third, I have created a quilt layout for all these blocks. The members are told each month, where the blocks that month fit in the quilt layout. However at the conclusion of this mystery when all the blocks have been made, the members will have the opportunity to move things around. I have really loved seeing all the blocks so far and can't wait to see their finished quilts at the end. They all should be something really special.
Mastering Foundation Paper Piecing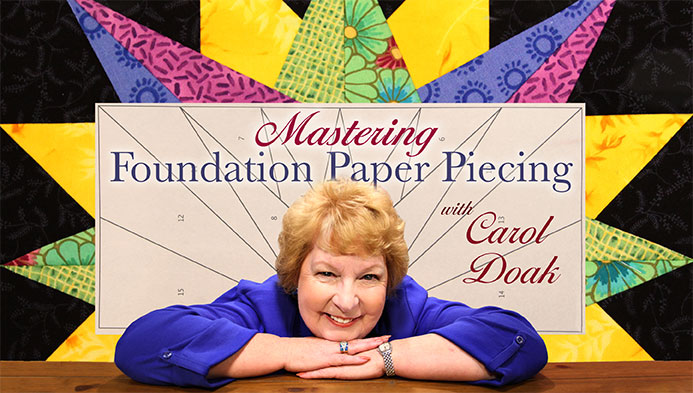 9,247 STUDENTS ENROLLED!!! I can't believe I am approaching 10,000 students. I do love this format! I interact with the students to answers any questions they might have. But honestly, there are very few questions that come in. I think that is a testament to how well done the lessons are. There are a ton of patterns included with the price of the class. You can watch anytime on your computer or IPad. You can watch as often as you like. And, I get to give you a $15 off the price of the course with this link. www.craftsy.com/ext/Doak_169_H
I hope to see you there.
On the Road Again....
I have been grounded because of my Breast Cancer Treatments, but I look forward to resuming my limited schedule when this is in the rear view mirror.
All the best,
Carol