back to archive
JANUARY 2014 CAROL DOAK NEWSLETTER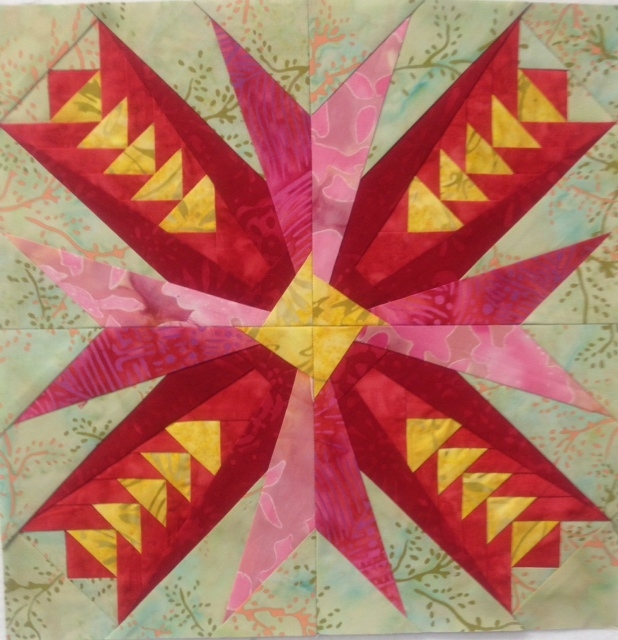 I can't believe 2014 is almost here. The holidays are behind us and now it is time to reflect upon the past and look forward to new beginnings. My holiday was filled with family and friends, baking and enjoying the grandchildren. I forgot how much energy a 2 year old contains inside that little body.
The block at the left is the new 9,000 Member Celebration Block that I designed for the Carol Doak Quilting Group. This particular block was made by Debbie.
I even managed to get in some sewing time and made a few Christmas ornaments for family and friends. If you have some free time and want to get a head start on next year, you will find the Santa Is A Star ornament in the Free Patterns section of my web page.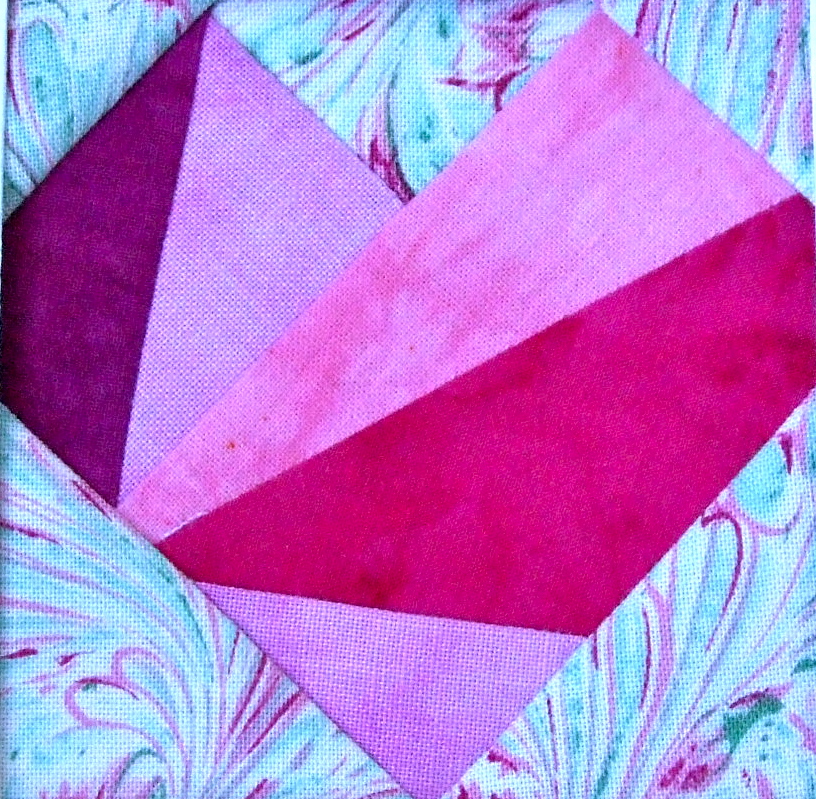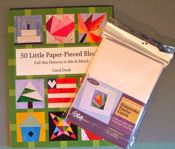 The next holiday just around the corner is Valentine's Day and with the 50 Little Paper-Pieced Blocks book and Keepsake Cards Bundle on Sale, you will be all set with your very special cards for family and friends.
I also decided to leave the Celebration and Earth and Sky Keepsake Cards on Special so you can send those wonderful colored paper cards.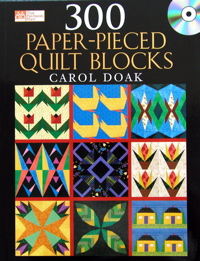 And because you will want to make cards for special events throughout the year, I have also put the 300 Paper-Pieced Quilt Blocks book on Sale. This book offers a huge variety of blocks for just about every event and the Foundation Factory CD included with the book permits you to print them for minis, cards and full-size quilts. Take advantage of the reduced price this month to add this stable to your library!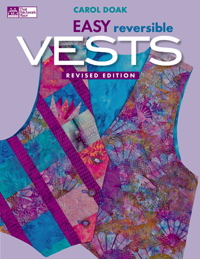 BLOW OUT SALE!!!
Do not miss out on this sale to add this book to your library. These vests are so quick and easy to make and make great gifts. You can personalize them to fit your style and favorite colors.
I love making them and wearing them.
Even my perfect grandaughter loved her reversible vest.
Just gather your fabrics and make a few blocks and you will be on your way to adding new style options to your wardrobe.
I am putting these on sale at this ridiculous price while the supply lasts!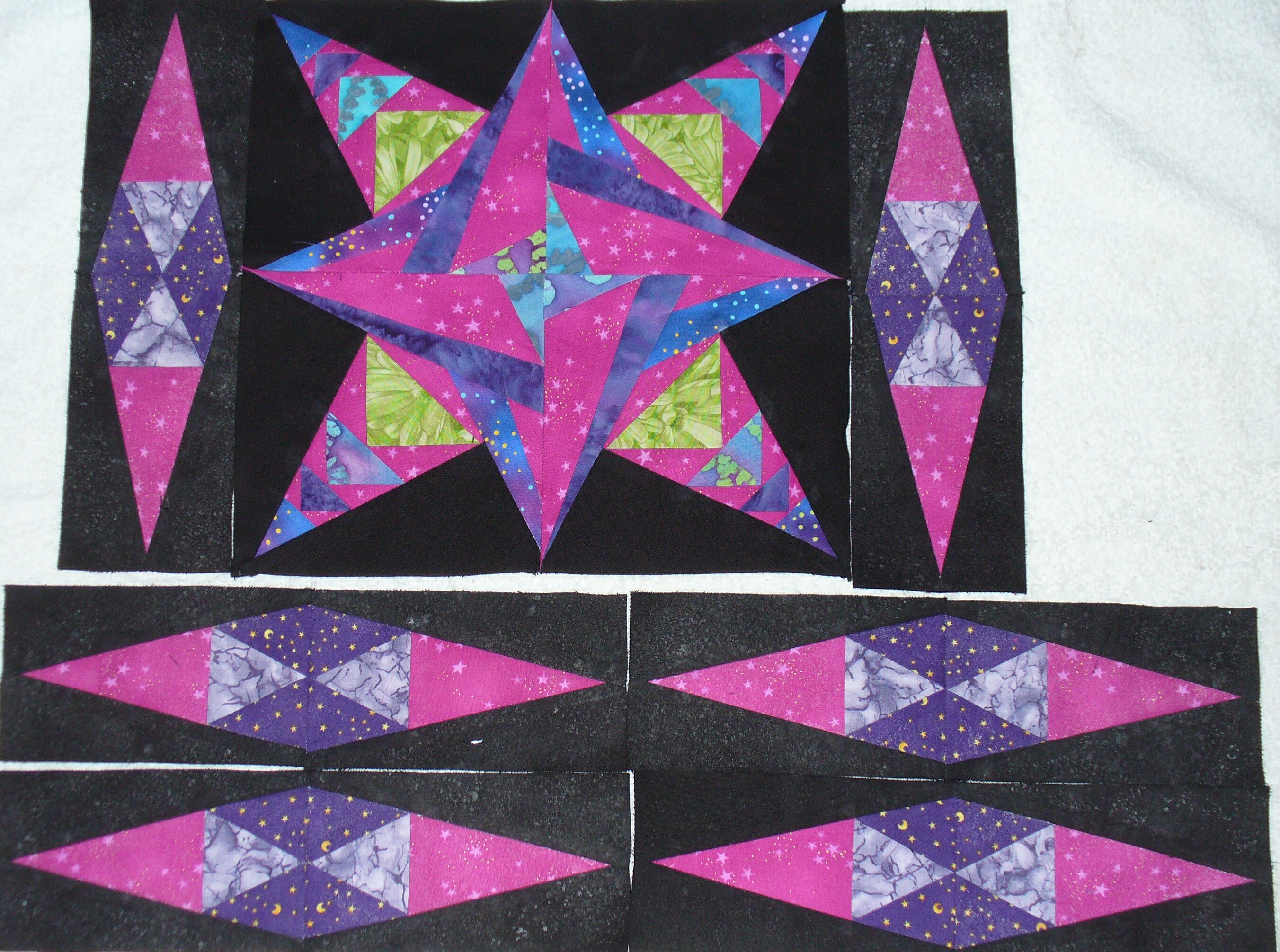 The group has been busy making 9,000 Member Celebration Blocks and the monthly Scrap Scramble Block of the Months that I have been uploading. At the left is the December blocks. The premise for this project is that I have designed a layout that features different size blocks. Then each month I upload the designs and members make the blocks. I show them where they go in the layout of the quilt. Members are encouraged to use their scraps, but they do not have to. It has been really fun to see all the different colors that members are using. I will be uploading the January blocks soon. If you want to join in the fun, the patterns are still available. Just join the group and jump it. Click on the name of the group above to follow the link to the group home page. We will leave the light on.
My Craftsy Class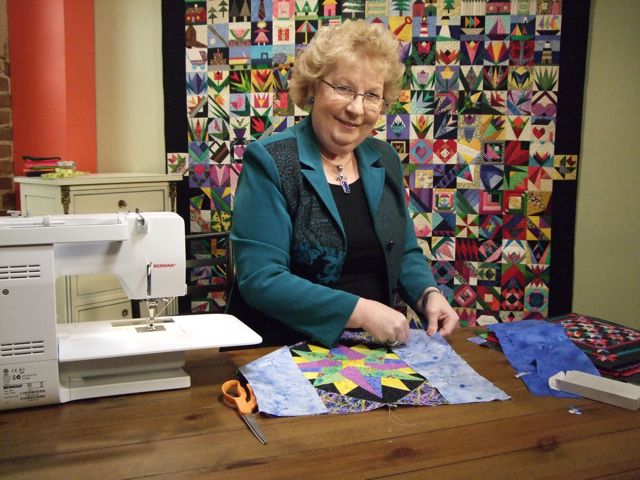 If someone had told me that there would be almost 7,600 students in my Mastering Foundation Paper Piecing Course at Craftsy, I would have never believed it.
There are 21 Five Star Reviews...here is the latest reveiw. Carol Doak's Paper Piecing - Excellent December 26, 2013
<Sue_R
I have paper pieced off and on for a long time, although most of my quilts are straight piecing or applique. It all started 10+ years ago when my sister convinced me that I, too, could learn to quilt by learning to paper piece. My sister was working on a jar quilt at the time, and she shared her progress and her methods during each of our weekly telephone conversations. I became intrigued. I have nearly a dozen paper-piecing books (some of them are Carol's), and finally, when I spotted this Craftsy class, I decided it was time to learn it right. WOW! I have viewed quite a few Craftsy classes, and enjoyed all of them. Of all Craftsy's excellent classes, I think Carol's class is tops in its presentation. She's a really great speaker and teacher! Thank you, Carol. I'm excited to start my next paper-piecing project and to do it RIGHT!>
Thank you Sue for the great review. I love this format that offers the opportunity to learn in the comfort of your home, everything that I would teach you in person. Because you are my friend, here is a gift link to take the course at a super reduced price, just $14.99. www.craftsy.com/ext/masteringfpp
On The Road Again....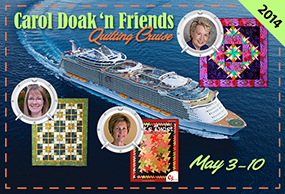 I will not be traveling again until the FANTASTIC CRUISE on May 3-10.
Now I thought this cruise wall filled and I have just learned there are still a few openings. If you want to read all about the fun you are going to have sailing with the nicest people (quilters are always nice) on the most awesome ship, just click on the postcard!
I have done many cruises with Stitchin Heaven travel and they always are such fun and a great time. This cruise should be the same!
Until next time, may your life be filled with blessings,
Carol