back to archive
January 2011 Carol Doak Newsletter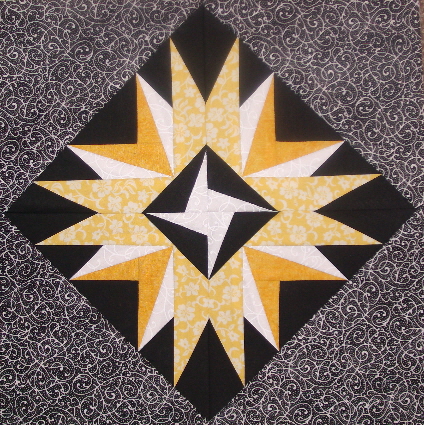 I know it is not yet January, however, my web store will be not ship items between January 7 and January 22, 2011, so I wanted to get the January news out prior those weeks just in case you are planning to place an order. The lovely block at the left was made by Cathy from San Antonio, TX. It is the new January Simply Radiant Block of the Month going on at the Carol Doak Yahoo Group. Cathy is making a special quilt for her husband in his favorite colors. I have a feeling this is going to be a gorgeous quilt.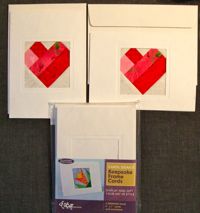 Simple Heart
I am looking ahead to the new year and planning my "to do" list. This year I wanted to be sure to be ready with very special Valentine's Day Cards for my family using my new Carol Doak Keepsake Frame Cards. So today, I designed a REALLY simple heart block that works up in less than 10 minutes. I made four cards in less than an hour just to test out my premise. I love the way they turned out. So I uploaded the pattern to the Free Patterns section of my web page. There are four foundations on each printed sheet. Just click on Free Patterns and it will bring you to the free pattern section.
New Card Bundle
In honor of the new pattern, I decided to bundle two packages of the Keepsake Cards and offer them as a reduced price. The thing is, that ordering two packages at the reduced price still produces the same minimum postage amount so you save all around. That is a win, win!
Just click on web store above to go directly to the web store.
Item of the Month On Sale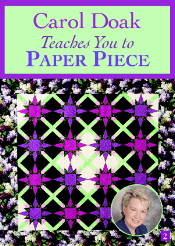 I hear it over and over again from quilters everywhere. If you want to learn to paper piece easily, just invest in the Carol Doak Teaches You to Paper Piece DVD.
I have to agree. Most quilters are visual learners and therefore learning by watching the chapters in the DVD is just perfect. And, when you need a refresher down the road, just play that section again on your laptop or DVD player.
Because it is straight information and demonstrations, I can teach you so much in the 90 minutes. And, when you want a chuckle, just cruise by and watch the "bloopers" one more time. Take advantage of the "On Sale" price this month!. Just click on the Web Store above to go to the web store.
What`s New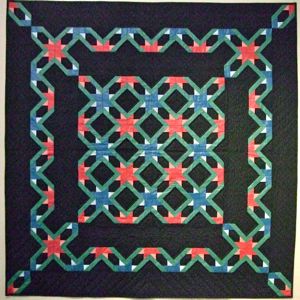 I am continuing to sell some of the quilts in my personal collection. I have sold about 3 dozen quilts thus far. I have uploaded a new batch of quilts for sale in the Gallery Section of my web page.
If you would like to see what is curerently available, just click on the Gallery Section.
If you would like to purchase one, just email me to arrange for payment through PayPal or check.
New quilts will be added as these are sold so check back often.
It is Coming! Yeah!!!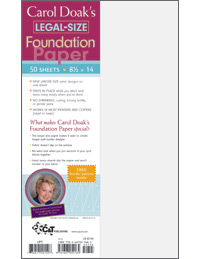 New larger size-print more designs on one sheet and longer designs will fit on one sheet!

• Stays in place while you stitch and tears away easily when you're done
• No shrinking, curling, turning brittle, or printer jams
• Works in most printers and copiers (inkjet or laser)

This new, larger size is the same great quality as the 8-1/2"x11" sheets you know and love. Fabric doesn't slip on the surface and you won't have any extra bulk when you join sections of your blocks together. This paper is absorbent, so any inked areas won't transfer to your fabric. Now it's easier to create longer quilt border designs -a free border pattern is included in the package!
C & T estimates shipping the new paper around February 14. Ask for it as your local quilt shop!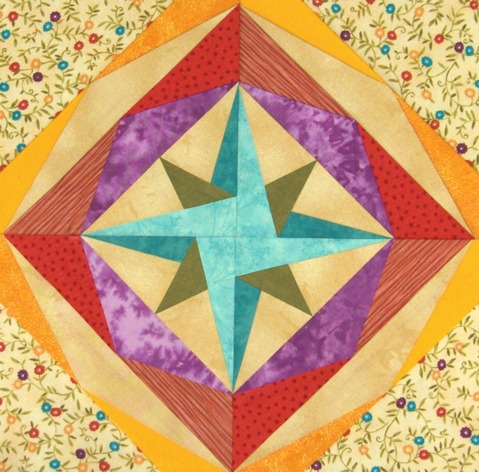 Members of the group continue to share their spectacular Block of the Months. Kay Ahr used wonderfully vibrant colors in her November Block of the month shown on the left.
It seems the group is getting ready to tackle several of their UFO`s in the new GED (Get`Her Done) Challenge for 2011. I will pull random winners for prizes from the pictures of completed Carol Doak projects shared in the Album. It should be fun and productive.
Until next time,
Happy Paper Piecing,
Carol