back to archive
November 2010 Carol Doak Newsletter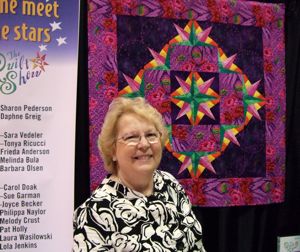 I do apologize for sending out the November Newsletter a bit late. However, I was off to teach in Houston for 10 days and it just couldn't be helped. It was fun to attend Quilt Market and see all the new things coming on the market.
I introduced the Carol Doak Keepsake Cards at the C & T Booth. Then it was time to teach several days of classes at Quilt Festival. The classes were very well attended and the students were delightful.
On my last day in Houston, I spent some time in The Quilt Show booth and did a presentation for "Meet the Teachers". I do love attending this event each year. I love catching up with old friends and meeting new friends. Of course the huge display of mind-blowing quilts and varied vendors are just the icing on the cake.
What is New?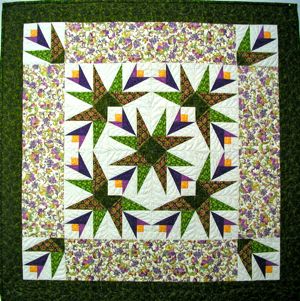 Well, I made the decision a couple of weeks back to begin selling some of my quilts. My collection is large from the past thirty years from books, magazines and fabric collections. I have created a new category in the Gallery Section called, Quilts for Sale. Currently I have 10 quilts listed, but plan to add several more quilts this week so check back often. The quilts will vary in size from small to large. I have priced these quilts to sell and ($50-$200) so you might just find something you would like to have or the perfect Holiday gift. I would like for quilters to own these because I know they will be in a good home. If you have a question about any of them, just email me at qcarol@comcast.net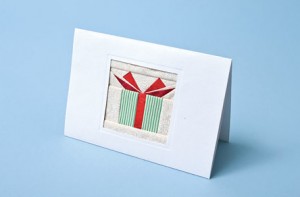 Oh my, I am so anxious to upload the new Carol Doak Keepsake Cards to my web Store. I understand they have arrived in the warehouse so I am just waiting for my shipment to arrive. Just as soon as I have them, I will upload them in the web store. Each package comes with four premium blank 5" x 7" cards and envelopes. You will love the look of the cards and the way they showcase your artwork or paper-pieced blocks.
Currently, there are a total of six free block designs available from the C & T Blog that I designed just for this card. I put links on my home page to the new designs.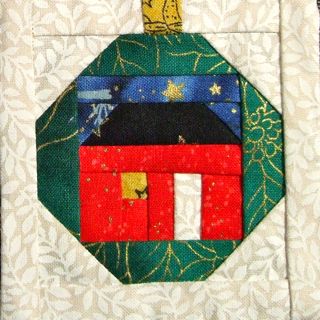 You will also see some 3" designs in the Free Patterns section of my web page that will be perfect for the cards. Recently I uploaded three different "ornament" style block designs that would be perfect for holiday cards. And writing of holidays...there is now a 6-Pointed Star design available. Follow the link to the additional block designs on my home page to locate the new block designs. More will be added and I will continue to add links.
Item of the Month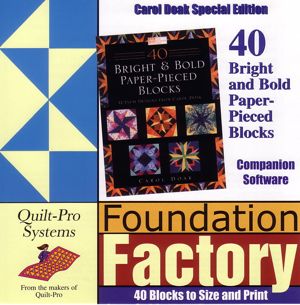 You now, for most of the time, I have been putting a book on sale, but I have decided to change the "Book of the Month" to item of the month because it offers the opportunity to put other items on sale.
I have decided to put the 40 Bright & Bold Paper-Pieced Quilt Blocks Foundation Factory on sale. The book is no longer in print, however the resource of this cd to print the four-block rotation block designs is currently available. I have no idea how long this will be available, but I suspect, they will not be pressed since the book is out of print. So my advice would be to add this to your computer resource. The designs are great, some simple and some more complicated, but all make some great quilts. I am puttng this CD on sale this month for $12.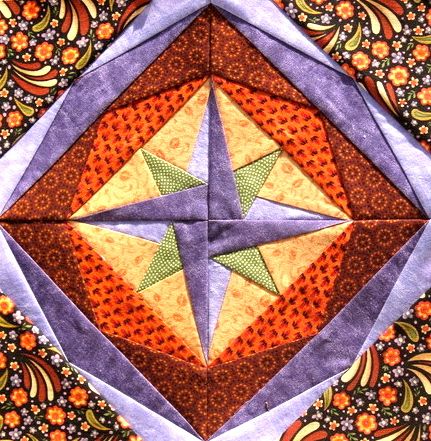 The block at the left is the November Block of the month made by Linda from Florida. What can I say about this amazing group of 6600 plus members but that they are awesome.
They share, they inspire, they encourage and they are all just plain fun.
Come by and join in the fun making the Block of the Months, challenges, swaps or just enjoy the eye candy. Click on the heading above to join.
On the Road Again...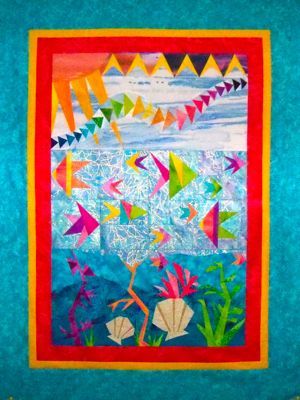 I just returned from the most fabulous trip to Ireland helping to lead the McCall's Quilting Tour. You can read all about the trip in my latest blog.
However, I am already looking forward to a new cruise scheduled for March 4-11, 2012. This is going to be a very special cruise where Gail Garber, Eileen Sullivan and I will present three different rows of the Tropical Delight quilt on the left in each of our 3 days of classes. When you return home, you should have your very special quilt completed or near completion.
We have never done any thing like this before and we think it will be a blast. It is a ways off, so you have plenty of time to budget for this wonderful cruise. To read more about it just click on the quilt.
I am home for a week or so and then off to New Jerey to for my last teaching trip before the holidays.
Until next time, happy paper piecing!
All the best,
Carol