back to archive
April 2010 Carol Doak Newsletter
OK, I admit it. April 1st flew right by me and I never noticed. I did notice however that the sun is finally shinning in New England. The patchwork to the left was made by Debbie from Israel. It is her quilt with the fourth round of the Yours Truly Round Robin. This is an amazing little quilt and just sings "Spring". Looking forward to seeing where Debbie takes this one with the next round. Would you believe this is only 10"?
Patterns
The new paper-piece border patterns have been very popular. The first four designs are up and I am working on four more designs. They range in sizes from 2" wide to 5" wide. Each width packet contains all four designs including fabric cutting lists. These may be just the patchwork needed to enhance your next paper-pieced project.
Fabric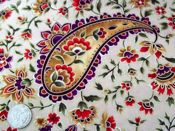 The Royal Windsor Fabric collection is on sale. It is 1.50 a quarter yard or only $6 a yard in the web store. I have already run out of some of the fabrics and will be removing some of the others soon as quarntities are limited. Now is the time to stock up on this collection before it is all gone! Watch out for some of those $4 a yard surprise sale fabrics!
Book Of The Month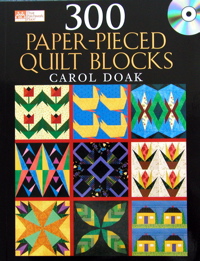 Spring is here and there are so many blocks in this book appropriate for this time of the year...flowers, baskets, shirt/tie for Father`s day, hearts for Mother`s Day, baseball and bat and the list just goes on and on. Thought this would be the perfect book to select for the April Book of the Month. It comes with the Foundation Factory program to print the blocks in any size. They can be used to make minis, crafts and large quilts. If this book is not in your paper piecing library, now is the time to add it and save money as it is on sale this month!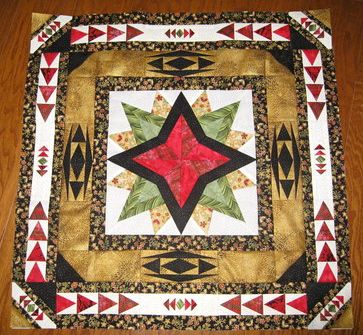 The Yahoo Group is now 5789 Members strong. They have been a busy and creative bunch. The Crazy Patch Holiday Heart Swap has been a popular item as well as the amazing Yours Truly Round Robins underway. Each member starts with a center and I provide the criteria they must use for the next round. It is truly amazing the variety of quilts underway and the creative options being used. This stunning quilt was made through round 3 and was made by Carol in Whiting, NJ. Just a few more rounds to go before we see all the finished quilts.
If you would like to take advantage of the free blocks designs and play, or just come by and enjoy the eye candy, please do by clicking on the link above.
A note from Carol re contacting me:
I often receive emails from people who contact me through the contact button on the web page and the email address they provide is not correct. It saddens me when I respond and it comes back as undeliverable. If you contact me and don't receive and answer...that would be the issue as I respond to all contacts. You can always reach me through my email at qcarol@comcast.net
On the Road Again...
I will be in New York, Vermont and Illinois during April teaching and lecturing. You can always check to see if I will be in your area by clicking on the Teaching Schedule button on my web page.
Until next time,
Carol