back to archive
Some of you may know that Quilt Pro Systems was purchased by another company several months ago and the changes they are making are exciting! The Foundation Factory programs have been retired and they are launching a new program called Block Party. You can continue to use the Foundation Factory programs with confidence, however the new Block Party Program gives you many more options to view and print your blocks and foundations.
I am excited to let you know that they have just launched the 50 Fabulous Paper-Pieced Stars Block Party and the 40 Bright & Bold Paper-Pieced Blocks Block Party.
I have seen the program demonstrated and it is really exciting that you can now see what an entire quilt of a block design will look like and your yardage can be estmated!!!!
Modern, easy to use platform
Yardage Estimator
Basic Quilt Preview
Preview blocks in a quilt
Unlimited size variations
Block Rotation Tool
It also allows you to print full size templates for:
Strip piecing
Appliqué
English Paper Piecing
Paper Piecing
Block Party is a stand alone program

*Easy to Use: just click and print!
*Print multiple copies of a foundation block on a single page.
*Easily change the size of any blockCurrently, this program is available in the PC format but the MAC version is on its way.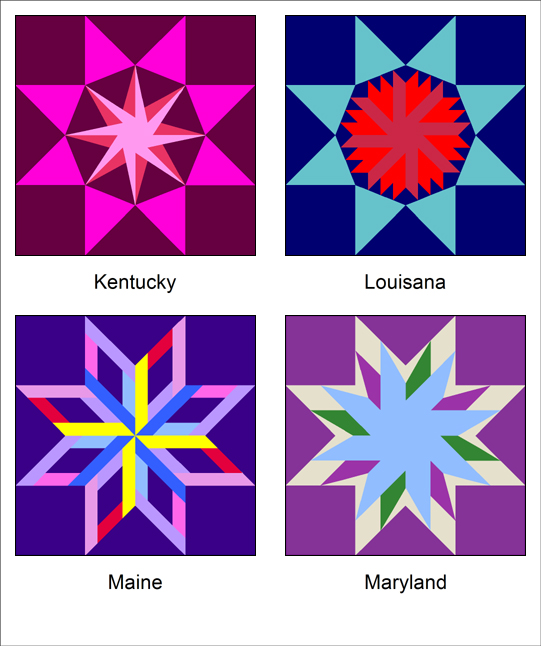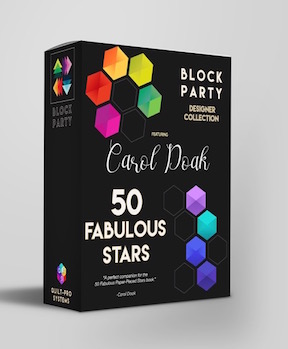 To learn more about these exciting new programs, just click on the box for the 50 Fabulous Stars or the 40 Bright & Bold Paper-Pieced Blocks and it will bring you to the Quilt Pro page.
I hope this update finds you smiling!
All the best,
Carol