back to archive
Announcing the Web Store Will Be Closing Soon!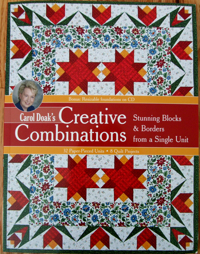 I have made the decision to close my web store and am selling out of all my remaining stock of books, CDs, DVDs, rulers, paper, Keepsake Cards. Most items are half-price or more and the supplies are limited as many of the books are currently out of print. It is a great time to stock up for the winter or future gift giving. Just click on the book and it will take you to the web store.
Many thanks to all my faithful friends and customers over the years.
All the best,
Carol