Welcome

I am so happy this new video has just been released!!!! It is like coming over to my house and having me walk you through the entire process of a making a star block from my newest book, 60 Fabulous Paper-Pieced Stars. You will learn in a straight-forward way how to achieve success easily and comfortably. What are others saying about this new video?
This tutorial is brilliant. FPP is always daunting to my brain, but I feel I can give it a go now!
Great tutorial with awesome tips, beautiful fabric and block. Can't wait to try a block
Thank you for a very detailed explanation for the process of foundation paper piecing. I have never seen such a clear and exact tutorial. I have never tried a FPP block, but I am now ready to give it a go.



A new free block of the month!!!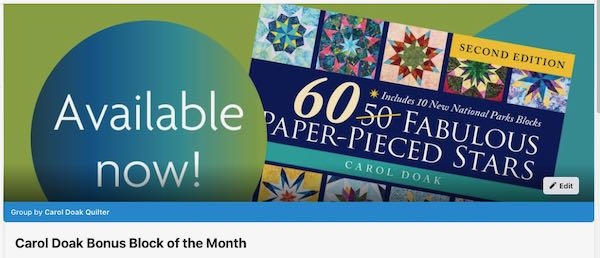 https://www.facebook.com/groups/787134576121442/
Click the link above to join in this new fun group.
About
I decided to start this group to celebrate the release of my new book, 60 Fabulous Paper-Pieced Stars. To celebrate, I have designed 13 new Fabulous Paper-Pieced Stars that I will share here and on my web page www.caroldoak.com as a Block of the Month.
The advantage of sharing the new blocks here, is that the members here can download the pattern (pdf file) and share the block they have made with each pattern to inspire other members with a variety of fabric choices. These patterns are for personal use only.
I will begin soon when we have offered the opportunity for people to join the group. Share this group with your friends because the more members we have, the more inspiring blocks will be uploaded.
All of the techniques needed to make these blocks are described in the new book.
The first block will be the Preview Block.
The rules for this group are simple.
Be kind and follow the golden rule. We now have over 6,000 quilters from around the world!
It is Here!!!!!!
I am so excited to tell you about my new book. This book is a second edition of my Best-Selling 50 Fabulous Paper-Pieced Stars book. This new book, titled 60 Fabulous Paper-Pieced Stars, gave me the opportunity to remake all the original blocks in contemporary fabrics. To be honest, at first I wasn't looking forward to remaking all 50 blocks, but as I finished each block and compared it to the block of 20 years ago, my response was always WOW! It also gave me the opportunity to go shopping for lots of contemporary fabrics.
When we considered the 2nd Edition, I was eager to add things to this book that I wished was in the original book. So, you will find in this book directions for calculating yardage for a quilt using one block.
There is no CD in this book because the Foundation Factory has sunset as QuiltPro Systems has gone out of business. However, I have found that scanning images into my computer as pdf. files offers the opportunity to have digital images that I can print in the original size, or scale up or down. This book will have a lay-flat binding to make that process easy.
And, the opportunity to design 10 new blocks to represent some of our National Parks was really fun. I think you will see that some of these blocks are very different types of 8 Pointed Stars.
Your can order now on Amazon by clicking on the image below, or ask your local quilt shop owner to order one for you so you will be sure to have your copy. The reviews are currently 100 Percent Five Stars!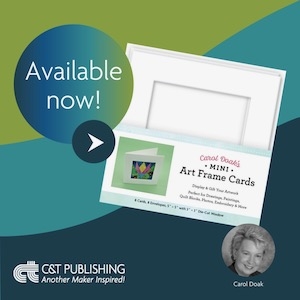 Be sure to stock up on my foundation paper! Everytime I paper piece, I count my blessings that this paper is available. It is simply the best!



















































Yeah! My newest book is out and it is already a Best Seller. Just click on the book cover to order
This is the perfect introduction to Paper Piecing! Use just one block design to walk you through the entire process from start to finish.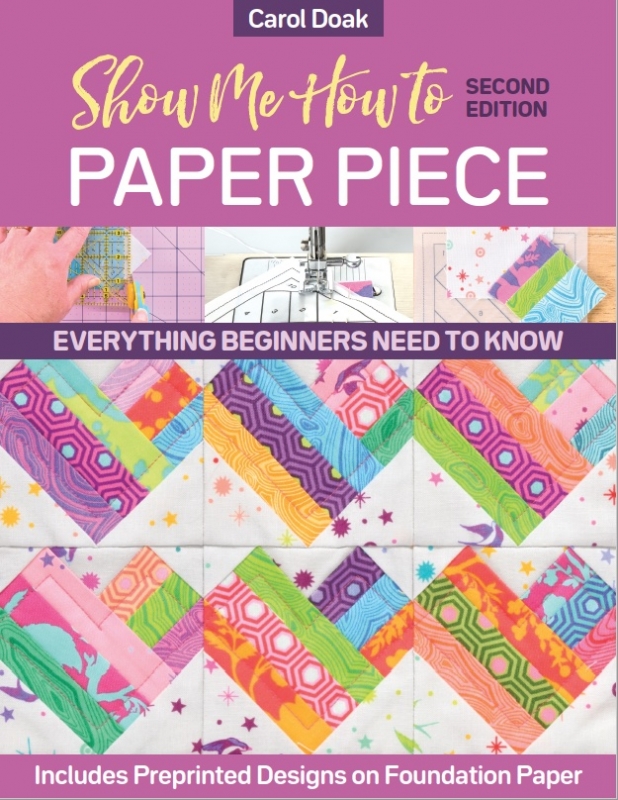 Show Me How to Paper Piece, 2nd Edition
Everything Beginners Need to Know; Includes Preprinted Designs on Foundation Paper
Quick & easy and paper-piecing method!
Learn the basics of paper-piecing with renowned teacher Carol Doak. Beginners leap into quilting and create your first paper-pieced quilt with thorough instructions and guided visuals to help achieve a perfect, accurate block. Create your own wall quilt by sewing blocks that can be completed in 3 simple steps!
Step-by-step instructions for perfect blocks every time

Guided by expert quilter and best-selling author Carol Doak

Easy for all skill levels! First-time quilters can achieve accurate blocks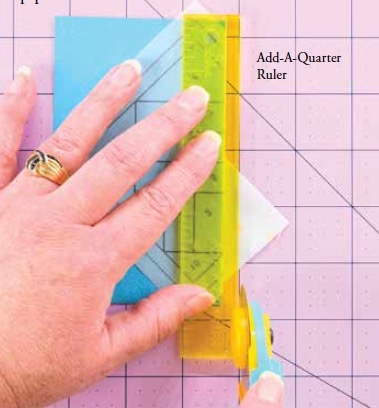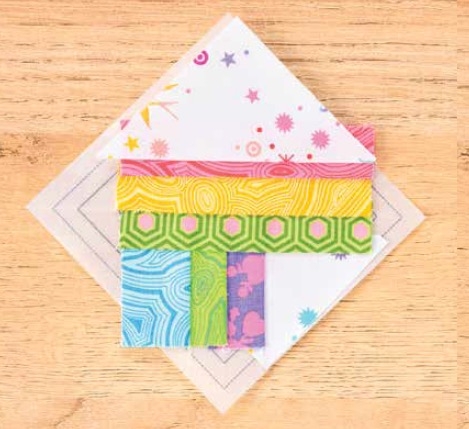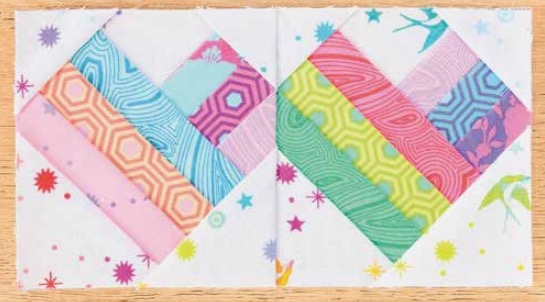 This book is the perfect introduction to paper piecing and has taught so many how to achieve the wonderful accuracy in quilting. C & T Publishing also provides a lesson plan for this book for retailers. If you want to teach a class, simply have students bring the book to class with their supplies, they are ready to learn and they go home with the instructions as a refresher!
Click on this image below to watch Video 1 about my new book.
This video tell you how to get all set up to paper piece.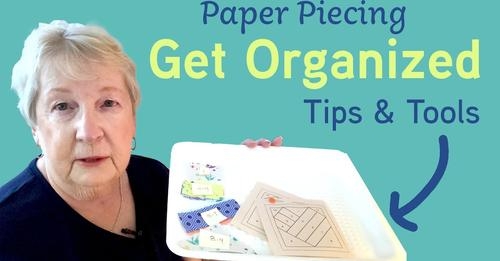 Click on this image below to watch Video 2 about how to paper piece.
This video walks you through the process.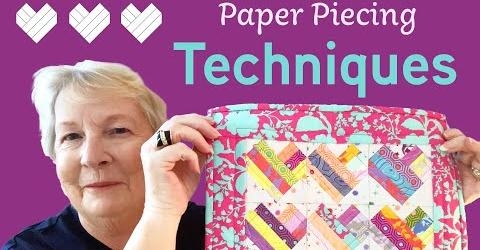 Announcing the Release of One of My Best Selling Books via Print-On-Demand!!!!!!!!
Since this book went out of print, I have received so many emails from people asking where they could purchase it. The prices for used copies were sky rocketing! Finally I have an answer!!! Whether you are adding this classics to your quilt library or a shop teaching classes from these books, they now can be ordered on line. Just click on the book or the link to order.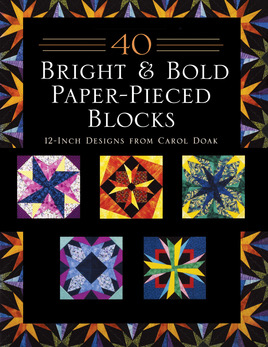 Helpful information for loading older Foundation Factory CDs on Windows Computers.
Installing Quilt-Pro and other programs with
Windows 7, 8, 10 or Windows Vista

If you are unable to install your Quilt-Pro Systems program on Windows 7 or Windows Vista, the problem is actually with the "auto run" program that starts the installer. Here are two ways to deal with the auto run program so that you can install your software:

Solution #1

When you insert the disk in the drive, the program should attempt to launch an install wizard for the program automatically. In this case, the AutoPlay dialog box will appear. However, instead of choosing to 'run Autorun.exe' or install the program, you should choose to 'Open folder to view files'. Then locate the program's setup file, called Setup or Setup.exe. Right Click on the file and choose Run as Administrator. When it asks you if you want the program to run, choose Allow.

Solution #2

If the AutoPlay dialog box doesn't appear but gives you an error message, click cancel to clear theerror message. Then go to the Start button, click on the Computer icon. Once in the Computer screen, you should see the CD with the program icon. Right-click on the icon and choose 'Explore' or "Open".Then locate the program's setup file, called Setup or Setup.exe. Right Click on the file and choose Run as Administrator. When it asks you if you want the program to run, choose Allow.
Carol Doak qcarol@comcast.net
I received this from a reader. It may work for you also.
I have WIN 11. It won't even let me open the folder to view the files. There is no option to run as administrator. The information you gave me did help me find a way. I am sharing with you in case someone else has the same issue.
Go to Start
Search for Command Prompt
Right click on command prompt and select Run as Administrator
This opens a DOS window
Enter D:\>d:\setup
Have it install to the hard drive (installing to run from the CD does not work.
Mine is working fine now.
What is New In the Free Patterns Section?
Quilts of Valor Star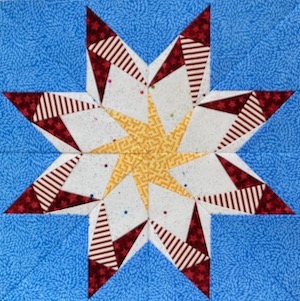 I designed this quilt specifically for quilters to use in making their Quilts of Valor. Enjoy and share with your friends.
This is a new Preview Block so you can try out making 8 Pointed Stars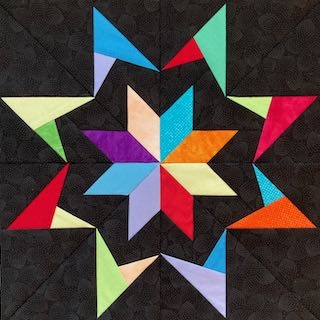 This is the new July Block available in the Free Patterns section of my web page.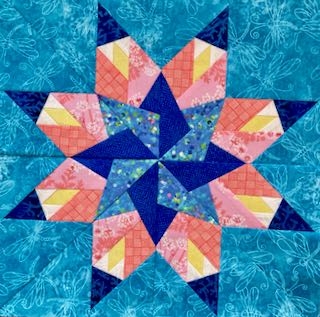 This is the new August Block available in the Free Patterns section of my web page.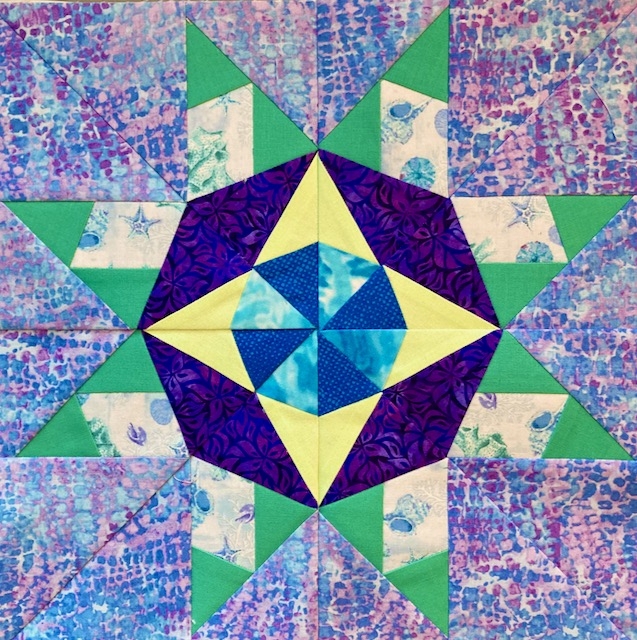 This is the new September Block available in the Free Patterns section of my web page.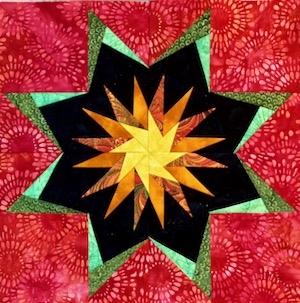 October Block of the Month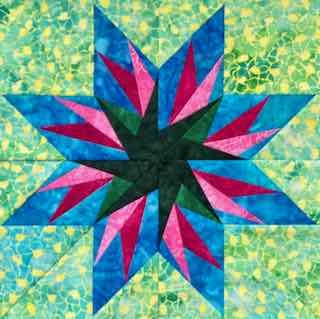 ---
New Quilt Shop and Quilt Teacher Section:
Quilt Shops: The Carol Doak`s Foundation Paper can be ordered from your distributor or directly from C & T Publishing at 1-800-284-1114.
New Free Pattern For Teaching Paper Piecing: I am often asked if patterns from my books can be copied and distributed for the purpose of teaching a class. They cannot as this would violate copyright.However, I have uploaded a block pattern in the Free Patterns section that can be used for teaching others how to paper piece. Permission to reproduce the pattern is given for this purpose and is printed on the pattern.

---